Crunchyroll Russia speaks with Makoto Shinkai after the Moscow premiere of Weathering With You.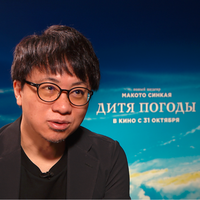 Note: This article is translated from the original Crunchyroll Russia interview with Makoto Shinkai at the Weathering With You premiere in Moscow, which you can find here.
Note: This article contains spoilers for Weathering With You.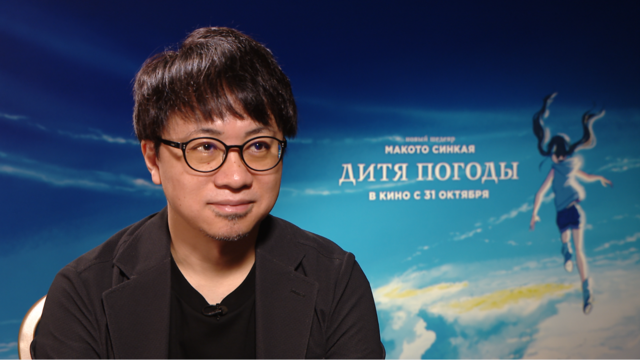 Crunchyroll: In each of the recent works you've been depicting the sky and the rain in a more picturesque way and now we have Weathering With You as the apotheosis of the weather theme. Are you satisfied with this result?

Shinkai: I don't feel like this movie is the final stage for the weather theme. I was making this movie under the great impression of climate change both in Japan and all over the world. In Weathering With You, the weather and nature are not as kind and beautiful as it was before in my films. Japan has experienced lots of extreme climatic conditions in recent years, people have suffered from earthquakes, typhoons, etc. and my idea was to show somehow these drastic change in my film.
Crunchyroll: Some characters from your previous movies make a cameo in Weathering With You. We're facing the birth of Shinkai's Universe, aren't we?



Shinkai: Taki and Mitsuha are very popular characters, so my first thought was to add some "fanservice" to this movie. At the same time, I wanted to show how these two live their everyday lives in Tokyo. As for a "Shinkai Universe", it's probably an absolutely chaotic world, so I'm not sure if I should bring it to life.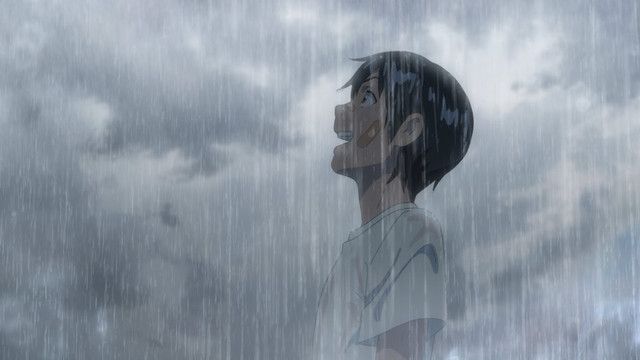 Crunchyroll: In your early works, the theme of breaking apart love is very strong. You had mentioned that true love that happens in real life is rare. However, characters in both Your Name and Weathering With You get their happy ending. Has your perception of love has changed somehow?

Shinkai: I always think of my audience first when creating a film. Would they like to see a sad ending or a happy one? It's not like my perception has changed, but the audience's [perception] has. The image of love in Japan has changed. In 2011 there was a great earthquake in Japan and it made a strong impact on me too. I want to develop a more optimistic image of life since then – one should live and one should love. So, probably, that's why the changes you've noticed have happened.
Crunchyroll: In Your Name, Taki Tachibana puts all his efforts to save that village AND his beloved one. On the contrary, Hodaka Morishima is ready for Tokyo being underwater for Hina's salvage. It's unusual for Japanese people to choose love over the public good. Is this a new theme for your works?

Shinkai: Honestly, I don't know which theme I'll be developing in my new works, but this confrontation between personal and public good is extremely relevant, not only in Weathering With You. You know the recently released Joker movie is very popular now. I think that Weathering With You and Joker have the same conflict. As a consequence, this is not a theme I put in, but a theme that people are interested in. My next work will not be released within the next 3-5 years, so by that time, the subject may change.

Crunchyroll: Could you please share a message to Crunchyroll users?


Shinkai: Dear Crunchyroll users, this is director Makoto Shinkai. Together with my team, we've put a lot of effort into making the movie Weathering with You these last 2 years. It's a good entertaining movie, where you can laugh and cry while watching. I personally would be very happy if you watch it and like it.