Does Team A pass the test?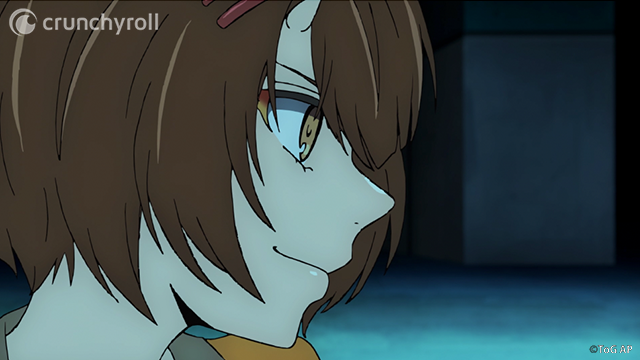 Hey, look what time it is! It's Tower of God recap time again! Last week we saw the start of another test that pits teams of Regulars up against Quant the Ranker. Team A was off to a rough start ... how will they fare in this episode? Let's find out! Watch out for Kami no Tou Episode 8 "Khun's Strategy" spoilers ahead!


Quant is quite the tough cookie. ENACT PLAN B AND ESCAPE. Khun's team runs away and Quant gives them a head start. Khun's strategy: Lure the opposite team's "It" to the exit for Khun and delay Quant for just long enough that Anaak — the true, secret "It" of Khun's team — can make it out of the exit on the bridge and pass the test. The Administrators begin to lose faith in Team A but Rak is confident his friend the Blue Turtle has more tricks up his sleeve. And, oh, does he.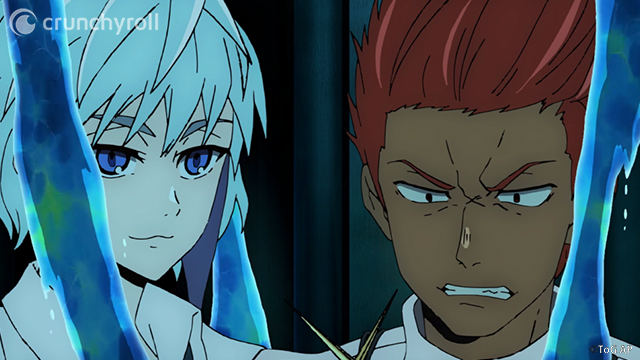 When Quant catches up to Anaak on the bridge, he finds Khun already there. Khun lies and says Anaak has jumped from the bridge into the darkness below and challenges Quant to do the same. In reality, Anaak is safely floating on a copied Lighthouse beneath the bridge ... which Quant quickly pieces together due to the Shinsu emanating from the Lighthouse. Khun claims this to be untrue and Quant issues a challenge of his own, they both jump. Khun remains safe, using the help of Anaak's vine-like weapon and the little Lizard Girl is free to run toward the exit ... Except Khun and Lauroe betray Team A and give Quant a ride on the Lighthouse up to the bridge allowing him to steal Anaak's badge. Khun did all of this to guarantee his friends on Team B would pass after watching Team A's match, while simultaneously negotiating a secret deal so his real, personal friends on Team A would make it to the next round, too. It was never about actually passing the test as a whole. Not for Khun.


As Team B enters the arena, arguments break out over who will be the "It." Not that it matters. Endorsi decides all on her own that it will be her. As we wait for the fights to start we learn more about Serena's backstory. She had been a criminal and rather ruthless in her pursuit of climbing the Tower. But after a Ranker murdered some of her cat burglar friends, things changed. Now she's not so certain she will be able to kill those that stand in her way to the top. Not after becoming such close friends with so many Regulars. Serena asks Hoh if he might feel the same and ... he doesn't. Before the episode ends, Quant seems to catch up with Endorsi and her faithful teammates vow to take down the Ranker ... except Endorsi seems to turn on her team immediately. What is she up to?


What a crazy turn of events! How are the fans handling it?
Khun's Plan isn't over yet. ???? #TowerofGod

— rak protection squad ???? (@KNuqz) May 20, 2020
Khun's ultimate weapon

#神之塔 #tog #신의탑 #TowerOfGod pic.twitter.com/1TdxDEMXXg

— yuu | happy 520!! ???? (@yuushoku2) May 20, 2020
they look happy without even knowing khun betrayed them for bam #TowerOfGod #KhunBamWorldDomination pic.twitter.com/WPOgjX71RO

— dani | khunbam hug ♡ (@killuachocolat) May 20, 2020
cuz in the end, the friends you make through the tests is the team you really are set since the start.

mann this is great, i love this pic.twitter.com/CPED0zkDN3

— Perc~ (@Zioppz) May 20, 2020
watching tog rn and i am in love with kuhn's mind pic.twitter.com/MfAZCeZeIW

— ⟭⟬ laney ⁷ | cr: tower of god (@rkive_kchk) May 20, 2020
A singing Khun. That's it. That's the tweet.#TowerofGod pic.twitter.com/UvGOANXpqa

— top (@khuncult) May 20, 2020
That is the tweet, indeed.
What do you think of Khun's strategy? Was this a betrayal or true loyalty? What does Endorsi have planned for Team B? Tell us your non-spoilery thoughts in the comments!
READ THE OFFICIAL TOWER OF GOD WEBTOON SERIES

HERE

!

---
Carolyn is the Crunchyroll Features Editor. She's also on Twitter and Instagram. Follow her maybe?
Do you love writing? Do you love anime? If you have an idea for a features story, pitch it to Crunchyroll Features!