It's time to test your knowledge of the prince of all Saiyans.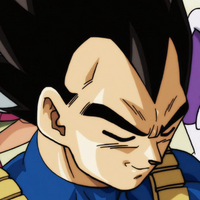 Ever since his debut in Dragon Ball Z, Vegeta has risen to become one of the most popular characters in the entire franchise with his rivalry with Goku and how he flirts with being a good guy or a bad guy. Since he's now been in multiple series in the franchise, there's certainly a lot of lore when it comes to Vegeta's character. Which means it's the perfect time to put your knowledge to the test and see how much you can remember about the man himself. Take our latest quiz and see if you truly know all there is to know about Vegeta!
Was your knowledge of Vegeta about what you thought it'd be or did the quiz go differently than you expected? Let us know down in the comments!

---
Jared Clemons is a writer and podcaster for Seasonal Anime Checkup and author of One Shining Moment: A Critical Analysis of Love Live! Sunshine!!. He can be found on Twitter @ragbag.