YTV's latest series can be seen Fridays at 7:00 pm PDT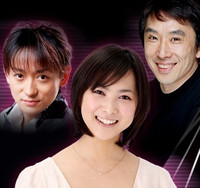 Drama fans should get ready to add something new to their list, with the addition of YTV's latest series, Taburakashi, to Crunchyroll's lineup. The series will stream every Friday at 7:00 pm PDT.
Taburakashi will be available in the United States, Canada, United Kingdom, Ireland, Australia, New Zealand, Sweden, Denmark, Norway, Finland, Iceland, Netherlands, Middle East, and South America.
Story:
Maki, a young woman, comes to Tokyo with dreams of becoming an actress. However, the theatrical troupe she belonged to disbanded, and she has become burdened with 6 million yen worth of debt. Maki begins working as a stand-in actress, playing everything from a corpse to a ghost to a newlywed, but will she ever find her success as an actress?