Live concert for series in July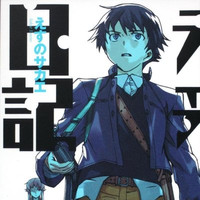 At the end of the last episode of The Future Diary (Mirai Nikki) TV series, which aired earlier today, it was announced that a new project is in the works with a screen that read "Next Project begins." No other details were given, but it had been previously announced that there would be a major announcement at the "Mirai Nikki The Live World" concert on July 29th. The announcement for the concert also said that video for a new, 3rd, opening and ending theme would be revealed there.
FUNimation announced last week at Anime Boston that they have acquired home video rights for the TV series.
via 0takomu, Moe Ota News Sokuhou
Image ©Sakae Esuno, Kadokawa Shoten