The break includes both "Gate 7" and "Drug & Drop."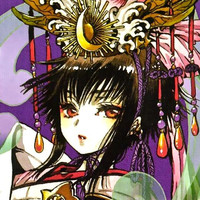 Last month's issue of Shueisha's Jump Square monthly manga magazine, Issue 9, had an installment of Gate 7, and at the end of the installment, it had a note saying that the series would continue in Issue 10. However when Issue 10 was released on September 4th, it did not include an installment of Gate 7.
At the very bottom of the contents page of Issue 10 there was this following message in Japanese:

It states that due to a sudden illness of a creator, Gate 7 will be taking a break. It is expected to resume in Issue 12 (due out in Early November).
Because of the nature of the Japanese language, it is impossible to say if it is only one of the CLAMP members or more than one. All we know is that according to CLAMP's official web site, their series Drug & Drop serialized in Kadokawa's Young Ace magazine is also affected and is on hiatus.

In any case, we wish the affected member or members a speedy recovery.
What CLAMP manga are you following?
Source: Jump Square, Issue 10