Yang completes Team RWBY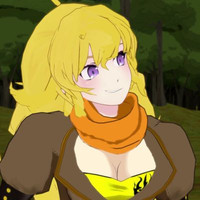 Team RWBY is complete: Rooster Teeth and McFarlane Toys have finished series one with the completion of their scaled Yang Figure. Like the rest of the team, Yang costs a mere $34.95. She does have a bit of a derp face (let's face it: McFarlane Toys can't keep up with the artistry coming out of the figure scene in Japan) but she's okay. Have a look:
Meanwhile, Blake remains the best figure.
Now that series one is done they can make a Nora, right? Right?
You can order all four girls in the Rooster Teeth store.