Teens, 20's and 30's name the series that made them anime fans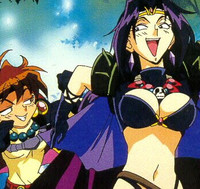 One day an anime series is an unforgettable classic. The next, the pop medium as passed on to the new hotness. Remember Escaflowne? YuYu Hakusho? Heck, remember InuYasha? In a series of 10,000 user polls, Charpedia looked into the resulting generation gap with a series of polls asking fans what series convinced them to become anime fans.
Teens
5. Kuroko's Basketball
4. K-on!
3. Gintama
2. A Certain Magical Index/Scientific Railgun
1. Sword Art Online
20's
5. Prince of Tennis
4. Digimon Adventure
3. One Piece
2. Card Captor Sakura
1. Sailor Moon
30's
5. Slayers
4. Dragon Ball
3. Mobile Suit Gundam
2. Neon Genesis Evangelion
1. Space Battleship Yamato
------
Scott Green is editor and reporter for anime and manga at geek entertainment site Ain't It Cool News. Follow him on Twitter at @aicnanime.