All of the episodes of the TV series will be streamed for free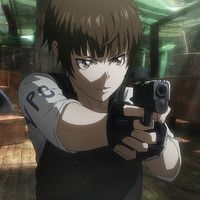 It is confirmed today that the feature film edition of PSYCHO-PASS has earned over 770 million yen (about 6.5 million US dollars) since its opening on January 9. It is a very good result for a R15+-rated anime film. Though Receiving the rating by Eirin (Film Classification and Rating Committee) due to its strong violence scenes including murder and human body's damage, it debuted 4th in its first weekend, earning an impressive 136,899,100 yen on 93,164 admissions.
To celebrate the box office success, all of the episodes from the TV anime first season (new edit version) and second season will be streamed for free on Nico Nico Douga on February 20 and 21 (JST). The program will also include a talk show between the chief director Katsuyuki Motohiro and director Naoyoshi Shiotani at Sanuki Film Festival.
2nd trailer
1st trailer
Poster visual
Source: Akiba Souken
© "PSYCO-PASS" Production Committee