A certain yellow Electric type mascot character slips to 4th place in the rankings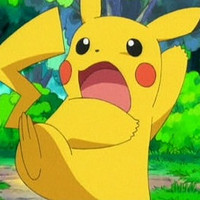 The results of the inaugural "Pokémon General Election 720" have been announced, and the winners of the top 10 spots in the rankings may come as a surprise to new fans and veteran Pokémon trainers alike. The results for the 10 most popular Pokémon were as follows:
10.) Meloetta.
09.) Charizard (known as Lizardon in Japan).
08.) Zygarde.
07.) Rayquaza.
06.) Genesect.
05.) Sylveon (known as Nymphia in Japan).
04.) Pikachu.
03.) Mew.
02.) Arceus.
01.) Greninja (known as Gekkouga in Japan).
In total, some 562,386 votes were cast during the "Pokémon General Election 720", which ran from April 16 until May 08, 2016. Greninja clinched the top spot by accumulating 36,235 of those votes.
As a result Greninja will be included (via download codes) as a bonus for fans who purchase advance tickets to see Pokémon the Movie XY & Z: Volcanion and the Exquisite Magearna, which hits Japanese theaters on July 21, 2016. Qualifying customers will receive a download code for a male or female Greninja (randomly determined) for Pokémon Omega Ruby and Alpha Sapphire for the Nintendo 3DS.
The official Japanese website (available here) lists the top 100 results of the "Pokémon General Election 720". Yahoo! News Japan notes that Simisear (known as Baokkie in Japan) came in dead last in the rankings.
Source: Yahoo! News Japan via Yaraon!

Paul Chapman is the host of The Greatest Movie EVER! Podcast and GME! Anime Fun Time.