Yasuhiro Irie (Fullmetal Alchemist: Brotherhood)-directed series will premiere on October 3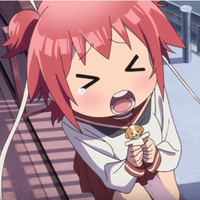 The official website for the upcoming TV anime adaptation of Yagura Asano's table tennis-themed sport manga Shakunetsu no Takkyu Musume (Scorching Ping Pong Girls) today released a one-minute new PV featuring its OP song "Shakunetsu Switch" sung by the anime's six main VAs and ED song "Bokura no Frontier" by seven-member VA unit Wake Up, Girls!.
The six VAs: Yumiri Hanamori (Koyori Tsumujikaze), Minami Tanaka (Akari Kamiya), Marika Kouno (Hanabi Tenka), Yuuki Kuwahara (Hokuto Itsumo), Ayaka Imamura (Munemune)), and Hisako Tojo (Kiruka Ushirode) perform as a unit named "Suzumegahara Chugaku Takkyu-bu" (Suzumegahara Junior High Table Tennis Club) and "Shakunetsu Switch" will be released as their 1st single on November 25. Meanwhile, "Bokura no Frontier" will be released as Wake Up, Girls!'s 5th single on the same day.
The Shakunetsu no Takkyu Musume TV anime will premiere on TV Tokyo at 25:35 on October 3 (JST),
then on AT-X at 23:00 on the following day, and on BS11 at 24:00 on October 8.
New PV
【PV公開!!!】お待たせいたしました!!TVアニメ「灼熱の卓球娘」のPVを公開しました!OPテーマ「灼熱スイッチ」の楽曲も初公開!!!こちらで今すぐチェック!ドキドキする~~~ https://t.co/0b2Om1sLHm #卓球娘

— TVアニメ「灼熱の卓球娘」公式 (@syakunetsu_PR) September 9, 2016
Key visual
公開されたキービジュアルはこちら!!メインキャラクターの雀が原中学卓球部の6名が描かれています!!それぞれ異なったポージングをしていて、各々のプレースタイルを表現しています! #卓球娘 pic.twitter.com/tCLPKBNk1r

— TVアニメ「灼熱の卓球娘」公式 (@syakunetsu_PR) June 30, 2016
Manga tankobon 1st volume
2nd and 3rd volumes
Source: "Shakunetsu no Takkyu Musume" TV anime official website
© Yagura Asano/Shueisha, Shakunetsu no Takkyu Musume production Committee