More Funimation titles go live on Crunchyroll tonight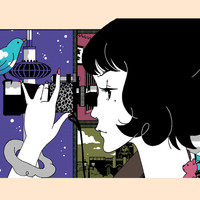 Crunchyroll continues to add fan favorite series from Funimation, and today is no exception, with Pumpkin Scissors leading off today's additions. Unless otherwise noted, the additions are limited to the US and Canada.
The first addition is Pumpkin Scissors now available for members in United States, Canada, United Kingdom, and South Africa.
Alice Malvin commands a military propaganda unit, but she idealistically yearns to cut through the deception. When she uncovers a super-soldier program known as The Invisible Nine, she finds herself trapped in a web of deadly secrets. Malvin turns to an unlikely ally—Randel Orland, a hulking veteran who may hold the key to unlocking the mysteries of The Invisible Nine.
Vandread / Vandread The Second Stage is now available for members in United States and Canada.
The battle of the sexes may seem bad on Earth, but in a space colony far, far away, things are even worse. Men and women don't just argue in the future—they go straight for each other's throats. Enter Hibiki, a little guy with big dreams of adventure, who gets caught in the middle of a firefight after stowing away in a top secret mech designed to purge the galaxy of estrogen forever!
The Tatami Galaxy is launching at 7pm PDT tonight for members in United States and Canada
When a college dropout stops for a late night bite at a mysterious ramen stand, he crosses paths with a self-proclaimed deity of matrimony. This bizarre meeting sends the young man hurtling through a horrifying flashback to his not-so-glorious college days when the influence of a cruel new friend turned him from a hopeless romantic into a mischievous "black cupid."