Noriyoshi Sasaki (Ojisan and Marshmallow)-directed series will be available on Crunchyroll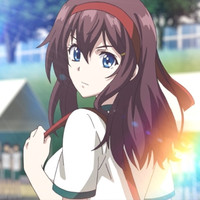 The official website for the upcoming TV anime adaptation of Nobuaki Kanazawa/Pakkuncho's cell phone novel Oosama Game/King's Game today posted two new PVs to introduce its 48 character voices. The TV anime tells an original story that combines the first novel Ousama Game/King's Game and the second novel Ousama Game Shukyoku/King's Game Climax. And the first PV introduces the characters from the first novel, and the second video introduces those from the second.
The Seven (Musekinin Galaxy Tylor)-animated series is set to premiere on AT-X on October 5, and will be also available on Crunchyroll.
Character voice PV 1
Character voice PV 2
Main Voice Cast:
Mamoru Miyano as Nobuaki Kanazawa
Yui Horie as Natsuko Honda
M.A.O as Chiemi Honda
Pile as Ria Iwamura
Yusuke Sasaki as Kenta Akamatsu
Shinnosuke Tachibana as Naoya Hashimoto
Akari Uehara as Riona Matsumoto
Shinya Hamazoe as Shingo Adachi
Yoshitsugu Matsuoka as Toshiyuki Abe
Miyuu Tsuji as Satomi Ishii
Suguru Narisawa as Hirofumi Inoue
Yuma Uchida as Yosuke Ueda
Yui Makino as Kana Ueda
Fukushi Ochiai as Akira Ohno
Kimito Totani as Yusuke Kawakami
Ami Fukushima as Chia Kawano
Konomi Yuuzaki as Akemi Kinoshita
Yuka Ohtsubo as Mami Shirokawa
Hisayoshi Suganuma as Daisuke Tasaki
Kenji Akabane as Hideki Toyoda
Mirai Sasaki as Minako Nakao
Risa Yuzuki as Misaki Nakajima
Minori Suzuki as Nami Hirano
Koudai Sakai as Toshiyuki Fujioka
Mariko Honda as Kaori Maruoka
Misaki Suzuki as Emi Miyazaki
Shuuta Morishima as Shota Yashiro
Miya Amamiya as Hiroko Yamaguchi
Yui Nagano as Keita Yamashita
Yu Sanada as Masatoshi
Ooi Saki Fujita as Aya Kuramoto
Hitoshi Horinouchi as Daiki Kurosawa
Ai Nakajima as Yuuna Kobayashi
Hayato Horiuchi as Toshifumi Sakakibara
Satoshi Hino as Takuya Sakamoto
Tatsuhisa Suzuki as Yuichi Sato
Yuusuke Tonozaki as Tatsuya Shinba
Hiroyuki Kagura as Ryo Sugisawa
Makoto Takada as Shin Takada
Rie Hanafusa as Nanami Takumi
Ryota Suzuki as Teruaki Nagata
Masashi Uchida as Tsubasa Furusawa
Yuka Ozaki as Aya Matsuoka
Kana Yuki as Rina Minami
Ibuki Kido as Aimi Murazumi
Kazusa Aranami as Haruka Momoki
Suzuna Kinoshita as Mitsuki Yukimura
---
Long PV
---
"King's Game The Animation" main staff:
Director: Noriyoshi Sasaki (Ojisan and Marshmallow)
Series Composition: Kenji Konuta (SERVAMP, Saiyuki Reload Blast)
Character Design: Kan Soramoto, Yosuke Ito (Hybrid x Heart Magias Academy Ataraxia)
Chief Animation Director: Kan Soramoto (Hybrid x Heart Magias Academy Ataraxia)
Music: Nayouki Osada (Da Capo III, Tenkai Knights)
Anime Production: Seven (Soryo to Majiwaru Shikiyoku no Yoru ni...)
Teaser visual
「王様ゲーム The Animation」のティザービジュアルも公開! 今後の展開を表しているかのような歪んだ教室にいる主人公・金沢伸明の姿にご注目ください! https://t.co/gs5Bzg3xky#アニメ王様ゲーム pic.twitter.com/slkC74RGqv

— アニメ「王様ゲーム」公式 (@kingsgame_pr) 2017年8月1日
Source: TV anime "King's Game The Animation" official website, Twitter
© Hitori Renda, Renji Kuriyama, Nobuaki Kanazawa/Futabasha, Everystar/"King's Game" Production Committee