Gentle anime planned for winter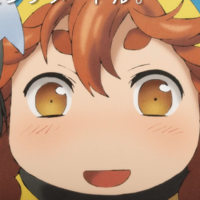 This winter, Lerche (Assassination Classroom) will be producing an anime adaptation of Hakumei And Mikochi - Tiny Life In The Woods (aka Kobito Hiyori). The Takuto Kashiki manga from Fellows then Harta is a 2011 iyashikei/healing series about the daily lives of 9cm girls "Living in a tiny house in a tree, riding insects and birds, and making umbrellas out of leaves."
While Sentai Filmworks has announced plans for a stream on HIDIVE, Europe's Wakanim will be handling it in their territory and have published a subtitled promo.
------
Follow on Twitter at @aicnanime