Series launches tonight at 7:30PM PDT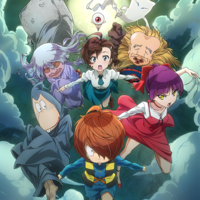 Crunchyroll is proud to announce the addition of the 2018 adaptation of GeGeGe no Kitaro to its Spring simulcast lineup. The series will premiere tonight at 7:30PM PDT with Episode 1 for members in North America, Latin America, Australia, New Zealand, South Africa, and Premium users in Europe.
Nearly twenty years into the 21st century, people have forgotten the existence of Yokai. When a number of unexplainable phenomena plague adults of the human world with confusion and chaos, thirteen-year-old Mana writes a letter to the Yokai Post in search of answers, only to be greeted by Ge Ge Ge no Kitaro...