Attention, si vous voulez éviter d'en apprendre trop sur le jeu avant sa sortie, mieux vaut éviter cette news.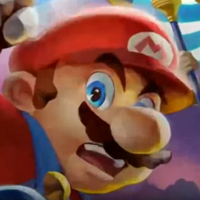 À moins d'un mois de la sortie du nouvel opus de la série de jeux de combat 2D crossover de Nintendo, l'éditeur japonais continue de faire monter la hype pour Super Smash Bros. Ultimate. Ainsi, l'éditeur a mis en ligne dimanche dernier une toute nouvelle bande-annonce pour le jeu. En une minute, la vidéo permet de découvrir un bon nombre des personnages, vétérans et inédits en égales parties.
Par ordre d'apparition à l'écran, on peut donc apercevoir dans la vidéo : Mario (Super Mario), Link (The Legend of Zelda), l'Arwing de Fox McCloud (Star Fox), Kirby, Pac-Man, Marth (Fire Emblem), Pikachu (Pokémon), Samus Aran (Metroid), Mewtwo (Pokémon), les Pikmin, Marie (Animal Crossing), King K. Rool (Donkey Kong), les princesses Peach et Zelda (Super Mario et The Legend of Zelda respectivement), Meta Knight (Kirby), Pit (Kid Icarus), Ridley (Metroid), le dresseur de Pokémon avec son Dracaufeu, Mega Man, Ness (Earthbound), les Ice Climber, Donkey Kong, Captain Falcon (F-Zero), Zero-Suit Samus (Metroid), Shulk (Xenoblade Chronicles), le villageois (Animal Crossing), Sonic, Bowser (Super Mario) et enfin une Inkling (Splatoon). Tous, ainsi que ceux que l'on n'a pas cités mais qu'on peut apercevoir figés autour de Mario au début de la vidéo, seront jouables.
Si la bande-annonce en elle-même faisait déjà forte impression, des internautes n'ont pas pu s'empêcher de remarquer qu'elle était dépourvue de musique, et bien vite, ont été mises en ligne des versions de la vidéo auxquelles on a ajouté des morceaux bien connus. De Don't Stop Me Now de Queen à l'opening occidental de Yu-Gi-Oh!, en passant par Happy Together de The Turtles (qui était la musique d'une célèbre publicité pour le premier opus de Super Smash Bros. sur Nintendo 64), ces détournements aboutissant à des résultats parfois si comiques et appropriés qu'on pourrait les croire originaux.

Hhhhhholy shit this took no editing at all fuck pic.twitter.com/NoxrF7j47S

— Elaine (@Kitsunelaine) 12 novembre 2018
Le meme aura eu tôt fait de se voir éclipsé par la bande-annonce du film Détective Pikachu, mais il restera dans nos cœurs pour nous avoir permis de voir Captain Falcon se faire éjecter sur Work Bitch de Britney Spears, et ça, ça n'a pas de prix.
Super Smash Bros. Ultimate sortira le 7 décembre sur Switch exclusivement.
Source : YouTube