Anime character designer Akemi Takada provides a newly drawn illustration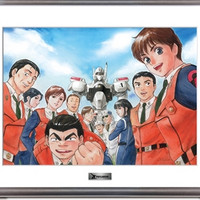 In commemoration of the Mobile Police Patlabor franchise's 30th anniversary, Japan Post started accepting pre-orders for the memorial stamp and postcard set in three editions (Yuuki Masami Selection,
Akemi Takada Selection, Yutaka Izubuchi Selection) at its 24,700 post offices across Japan and online
store today. The three are memebrs of Headgear, a group who created the Patlabor franchise: Yuuki worked
on the manga series, Takada designed the anime characters, and Izubuchi served as mecha designer.
Each 4,800 yen (about 44 US dollars) set includes ten 62-yen frame stamps, a special frame stamp holder,
and ten postcards using each artist's Patlabor illustrations. In addition, Takada also provides a newly drawn
character art for an A3-size Chara-Fine Graph Art that will be sold at 20,000 yen (184 US dollars). The price
for the complete set including all three selections and Takada's Chara-Fine is 32,000 yen (295 US dollars).
Pre-orders will be accepted until March 15, then the items will start shipping on April 19.
Yuuki Masami Selection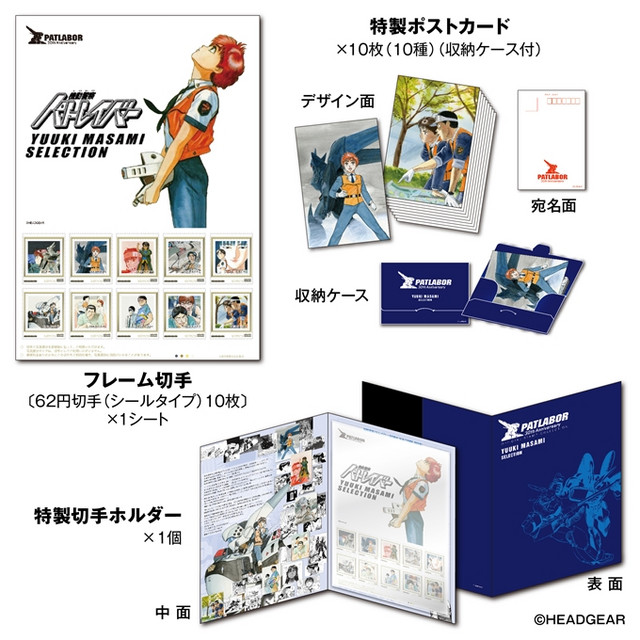 Akemi Takada Selection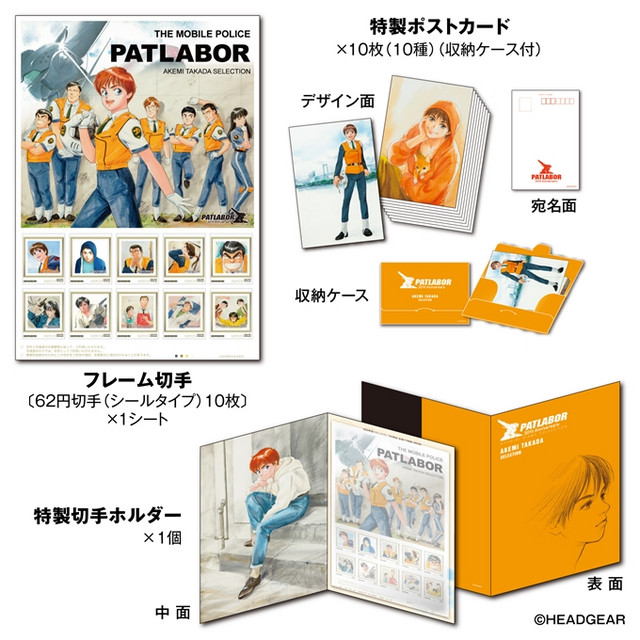 Yutaka Izubuchi Selection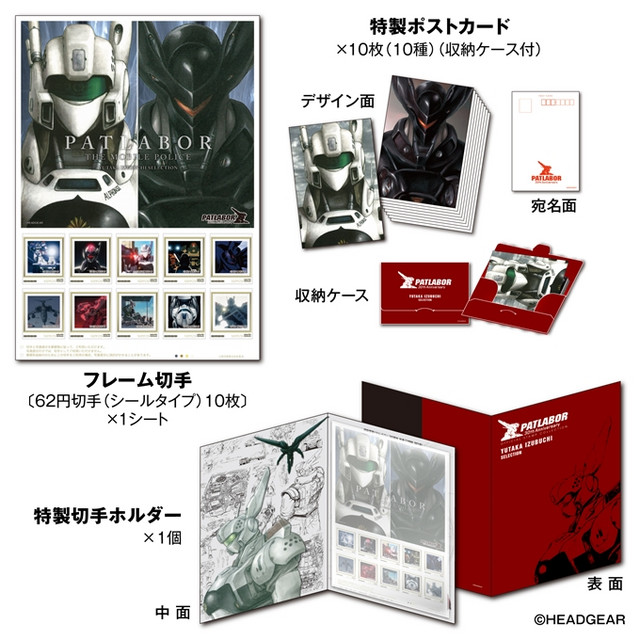 Chara-Fine Graph Art by Akemi Takada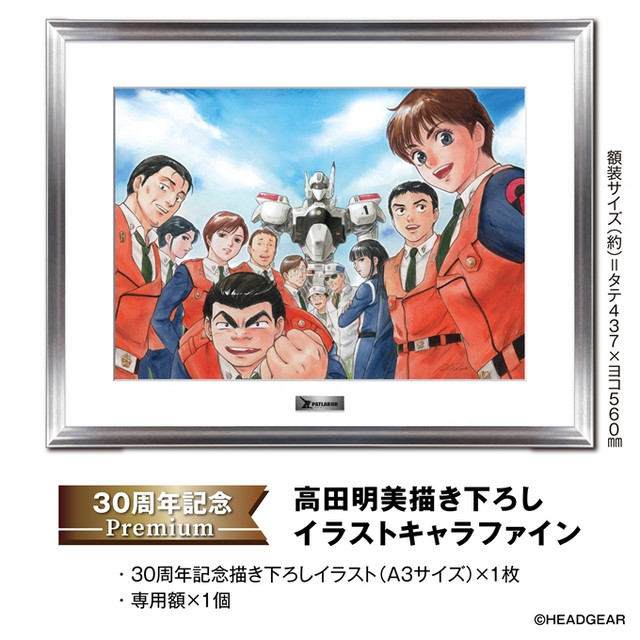 Complete set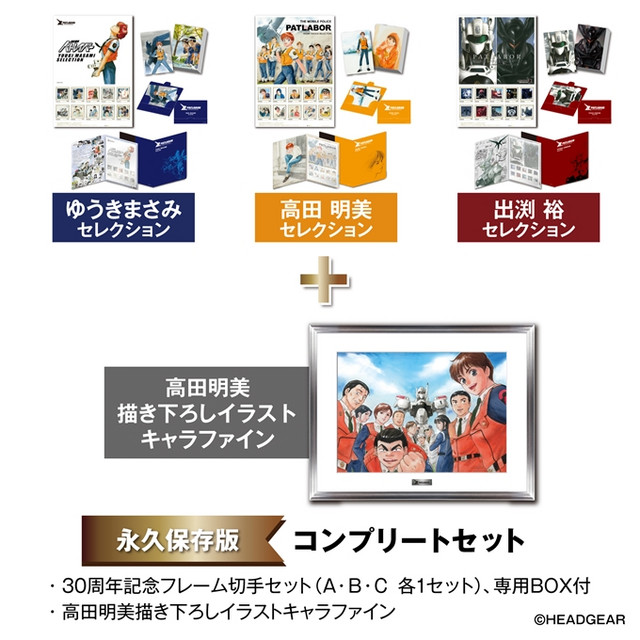 ---
Source: Japan Post, Waki Print Pia press release
©HEADGEAR