The winner Rikiya Hayashi is guaranteed to make professional voice actor debut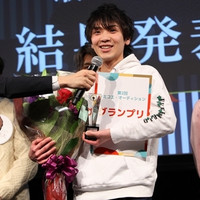 As reported, Tohoku Shinsha has held the second "KimiKoe Audition" (Your Voice Audition), its open
audition to find new voice actors who can work in various fields (voice acting, stage play, films, etc.),
since last August. Following the three judging sessions, the 12 finalists chosen from about 1,200
participants joined its final judgment held at Asakusa Hulic Hall in Tokyo on January 27, 2019.
The six winners of the first "KimiKoe Audition" in 2016 made their voice actress debut in Madhouse's
anime feature film Kimi no Koe wo Todoketai/Your Voice -KIMIKOE- in the following year, and has
formed voice actress idol unit NOW ON AIR.
---
In the "self-PR" section, the finalists demonstrated their personalities in free-form on the stage,
such as acapella singing, muscle training, and sword fighting poses, trying to show their advantages
to the judges. Then in the next "singing & dance" section, they showed the result of various lessons
they had taken in the audition process.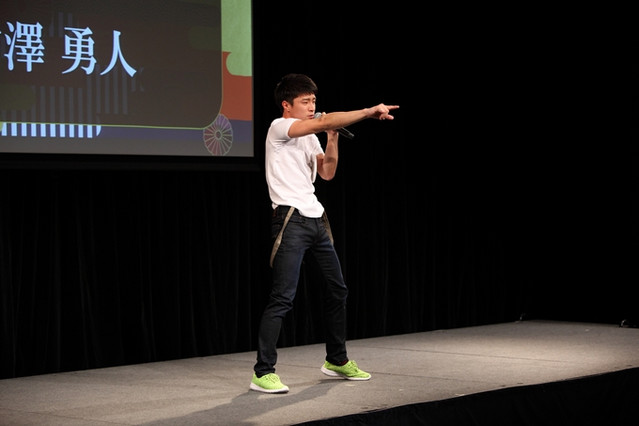 And in the final "acting" section, the 12 were divided into six pairs, and each pair read one of the six
original scripts as two characters in relay format. Though they received the scripts beforehand, they
didn't know their roles until the final audition day.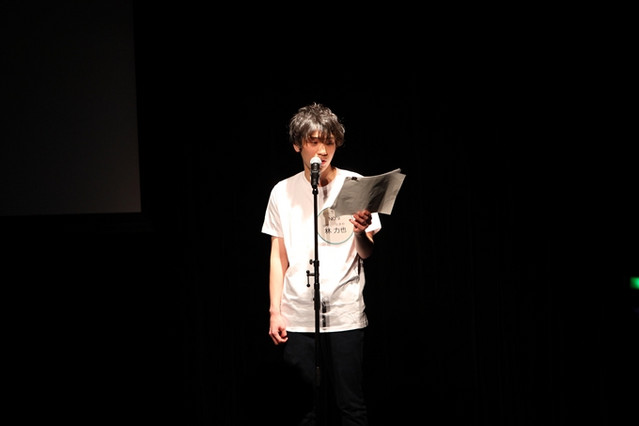 The number of the vote for each finalist posted on the project site, including the ones from abroad,
were added in the final judgment. After one hour discussion by the seven judges, Hayato Furusawa
was chosen as the semi-Grand Prix winner. He said, "I had no confident, but I am glad because I did
the best I could."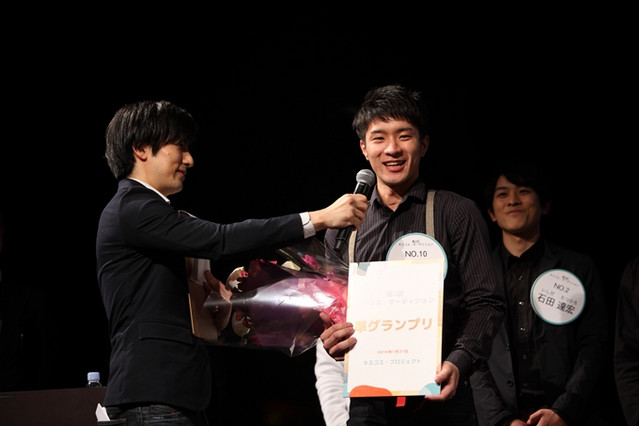 Then the judges announced the Grand Prix winner, Rikiya Hayashi. With surprising expression that he
couldn't believe it by himself, he said, "I don't know what to do... I didn't expect this."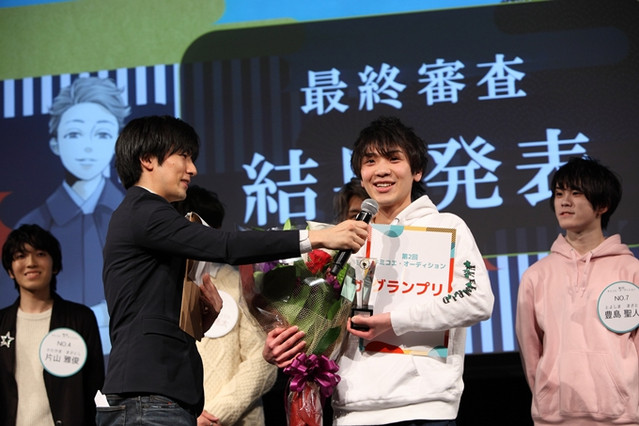 The Grand Prix winner Hayashi is guaranteed to make voice actor debut in a new TV anime produced
by Tohoku Shinsha and Liden Films as its main character. In addition, he will be able to make contract
with voice actor agency Office PAC, appear in the programs produced by Tohoku Shinsha (including
Japanese dub works), and take lessons at Visual Techono Academia for free for one year.
Rikiya Hayashi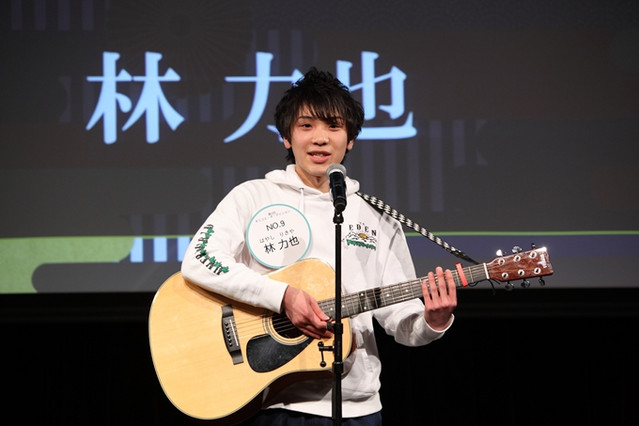 ---
Source: Tohoku Shinsha press release