Grand Summoners ha ricevuto un trattamento di tipo isekai grazie alla collaborazione con That Time I Got Reincarnated As A Slime!!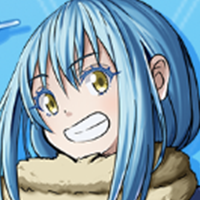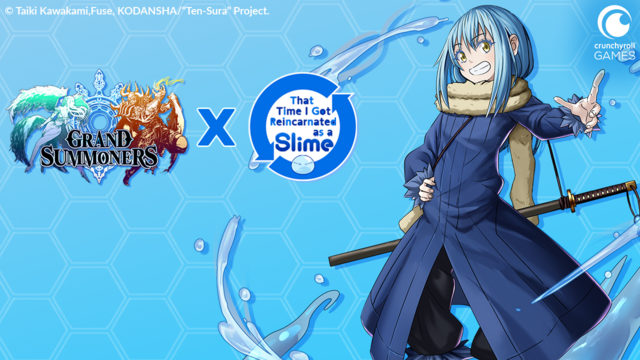 Grand Summoners in un mondo parallelo! La collaborazione è tra il gioco di ruolo della Pixel e la serie That Time I Got Reincarnated As a Slime!
È un JRPG in tempo reale adrenalinico con decisioni tattiche da prendere al momento! Il titolo permette anche il gioco collaborativo tra quattro giocatori. Affronta gli avversari con i tuoi amici o da solo!

Grazie alla collaborazione, i giocatori possono aggiungere Limu, Milim e Benimaru alle loro squadre. È anche possibile acquisire illustrazioni esclusive per cellulare come questa!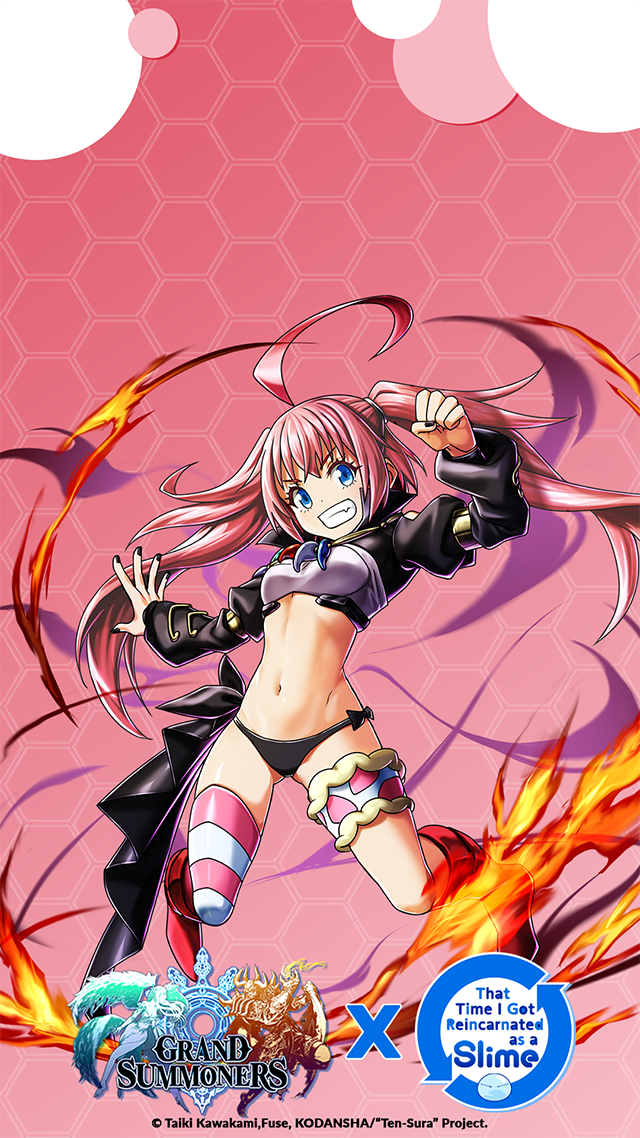 Grand Summoners ha già collaborato con anime come Kill la Kill, One Punch Man e Golden Kamuy.

Gusta questa leggendaria collaborazione gelatinosa di Grand Summoners!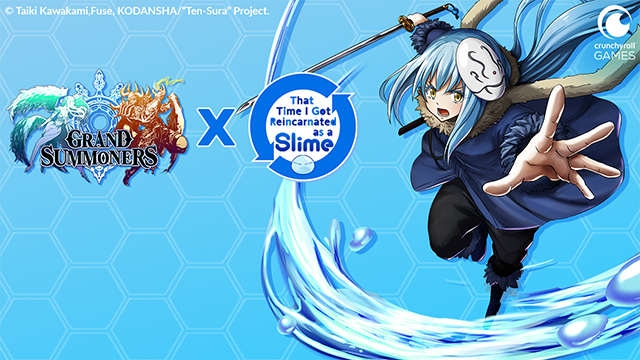 Website: https://global.grandsummoners.com/?pid=crunchyroll&c=CR_News
Facebook: https://www.facebook.com/GrandSummonersGlobal/
Twitter: https://twitter.com/GRDSMN_GLOBAL
Instagram: https://www.instagram.com/grandsummonersglobal/
Published by Good Smile Company
Developed NextNinja
Lista dei territori: United States, Canada, Germany, Italy, Spain, England, France, Russia, Sweden, Norway, Finland, Australia, New Zealand, Hong Kong, Taiwan, Indonesia, Singapore, Thailand, Vietnam, The Philippines, Malaysia, Mexico, India, Brazil, Turkey, Saudi Arabia, Switzerland, Argentina, Poland, Austria, UAE (United Arab Emirates), Ireland, Denmark, Egypt, China (AppStore only)
Download Links:
Android: https://go.onelink.me/Djgq?pid=crunchyroll&c=CR_News&af_web_dp=https://global.grandsummoners.com/
iOS
https://go.onelink.me/Djgq?pid=crunchyroll&c=CR_News&af_web_dp=https://global.grandsummoners.com/