Takeshi Koike-directed new Lupin The Third film hits theaters May 31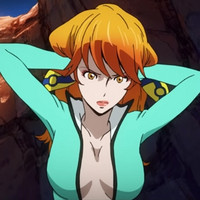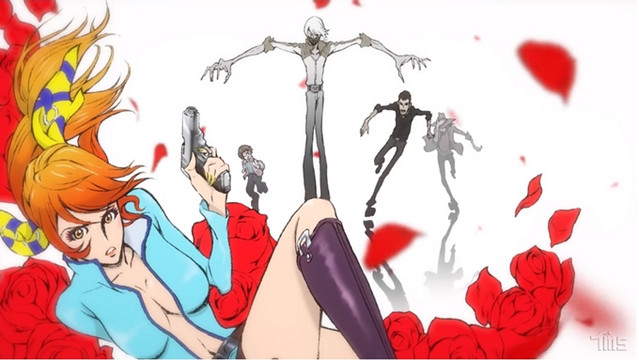 The official website for LUPIN THE ⅢRD Mine Fujiko no Uso/Fujiko's Lie has started streaming a 70-second
full trailer introducing its main villain character Bincam voiced by Mamoru Miyano (Light Yagami in Death
Note), who has a magic power to manipulate people at his wills. This is the first time for the 35-year-old
popular voice actor to join the Lupin The Third anime franchise.
This is the third installment of the "LUPIN THE ⅢRD" series featuring each main character of the Lupin
The Third franchise in more hardcore and violent way, following LUPIN THE ⅢRD: Daisuke Jigen's Gravestone
(2014) and LUPIN THE ⅢRD: The Blood Spray of Goemon Ishikawa (2017).
Its story centers on Fujiko who is running away with Gene (CV: Hanba Tomoe) who has a serious heart
disease. His father Randy usurped 500 million dollars from a company named Kodfrey Mining for the
expense of his surgery. After Randy was forced to blow himself by Bincom, a professional killer hired by
the company, Gene has become the only person who holds the key to the missing money.
The film will get a limited theatrical run at selected theaters in Japan from May 31, 2019. As with the
previous two, it is rated PG-12 in Japanese theaters.
Full trailer
Takeshi Koike (REDLINE), who worked on the previous two, again serves as director and character designer.
The Lupin The Third TV anime fourth season's series composition writer Yuya Takahashi provides a screenplay.
And James Shimoji, who also worked on the previous two, joins as soundtrack composer. Telecom Animation
Film works on anime production.
Key visual drawn by Takeshi Koike
【本日解禁】峰不二子の魅力全開!小池健監督による描きおろしキービジュアル、予告解禁!『LUPIN THE ⅢRD 峰不二子の嘘』は5月31日(金)より限定劇場公開!https://t.co/lLLZkYXtC2 #不二子の嘘 #Lupin3RD https://t.co/GoMbklTyHJ pic.twitter.com/H35UjFf4fb

— LUPIN THE ⅢRDシリーズ 公式 (@lupin3_series) 2019年4月12日
---
Source: "LUPIN THE ⅢRD Mine Fujiko no Uso" official website / Twitter
Original story: Monkey Punch ©TMS