Rikka and Akane's original voice cast newly record more than 600 words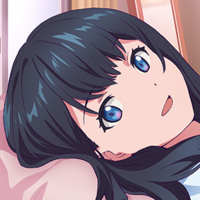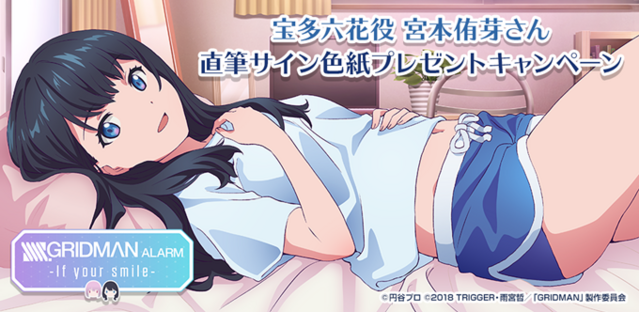 The 180-second PV for Tokyo-based company D-techno's alarm clock app "SSSS.GRIDMAN Alarm -
if your smile-" has been viewed more than 150,000 times just in one week. In commemoration of
the record, the company has started the second follow & retweet campaign on its "Chara clock"
brand's official Twitter, in which you can win an autograph of Rikka Takarda's anime voice actress,
Yume Miyamoto.
By following the brand's official Twitter account (@Characlock) and retweeting the campaign post
below, one lucky winner will get her autograph. This second campain's application period is between
May 2 and 9. The prizes for the first campaign are tapestry (for five) and acryl keyholder (for 50),
and it will also end on May 9.
【グリッドマンアラーム Wキャンペーン】

TRIGGER描き下ろし限定グッズを総勢105名様
宝多六花役 宮本侑芽さん直筆サイン色紙を1名様!@Characlockをフォロー&RTでプレゼント!

詳細は↓https://t.co/9xQ5ZPARB9
PV公開1週間で15万再生突破!#SSSS_GRIDMAN #グリッドマンアラームキャンペーン3 pic.twitter.com/XvHZeX7Wgk

— Chara clock ~キャラクロック~ 公式アカウント (@Characlock) 2019年5月2日
The "SSSS.GRIDMAN ALARM -If your smile-" app is scheduled to be available for iOS and Android in
the summer of 2019. The anime's two original heroine voice actresses, Yume Miyamaoto as Rikka
Takarada and Rena Ueda as Aakane Shinjo record more than 600 new words.
PV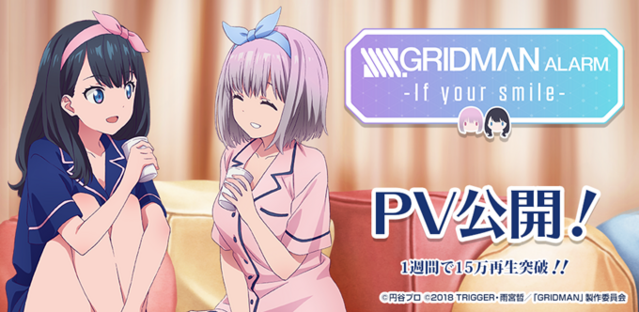 ---
Source: D-techno press release
©Tsuburaya Productions
©2018 TRIGGER, Tetsu Amamiya/"GRIDMAN" Production Committee