The original anime voice cast play their characters in high school age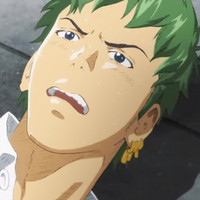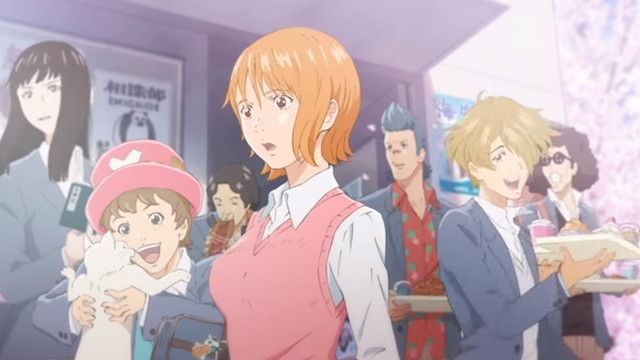 Following the previous clips inspired by Kiki's Delivery Service, Heidi, Girl of the Alps and Sazae-san,
Nissin Foods started airing a new "Hungry Days" anime collaboration CM for its popular "Cup Noodle"
brand, featuring Zoro and other main characters from the One Piece anime franchise today.
In the clip, Zoro is a 17-year-old high school student in the modern-day Japan, who belongs to its
kendo club. After being defeated by the club's senior student Mihawk at a tournament, he has dedicated
everything he has to the sports. In the end of the clip, a student wearing a straw hat appears in front
of him, saying "You're so cool."
You can also find other members of the Straw Hat Pirates in their high school age. And of course, the
One Piece anime's original voice cast including Kazuya Nakai (Zoro) and Mayumi Tanaka (Luffy) play
their characters for the CM.
As with the previous CMs, Eisaku Kubonouchi (Tsurumoku Dokushinryo) redesigns all characters,
four-member Japanese rock band BUMP OF CHICKEN provides their 9th digital-limited single song
"Kinen Satsuei," and Megumi Hayashibara serves as narrator. Instead of Tatsunoko Production that
worked on the previous ones, Shaft (Monogatari series) newly works on anime production.
30-second version
15-second version
Trailer
もし、麦わらの一味が高校生だったら―
カップヌードル新CM、本日より公開!#ONEPIECE #窪之内英策#BUMPOFCHICKEN #バンプ#アオハルかよ #HUNGRYDAYS pic.twitter.com/AB4LlPlPAA

— カップヌードル (@cupnoodle_jp) 2019年5月22日
---
Source: Nissin Foods Cup Noodle official site