The first images of scorched building starting to be covered up have been released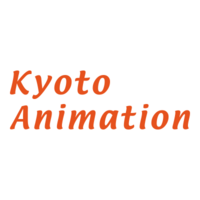 On Monday, November 25, Kyoto Animation Studio 1 started its first stage of being torn down. After reporting on November 24 that the building will start the demolition process the next day, the first images of the event have been released through the Japanese media of crews at Kyoto Animation Studio 1 setting up the scaffolding that will surround the burnt out building.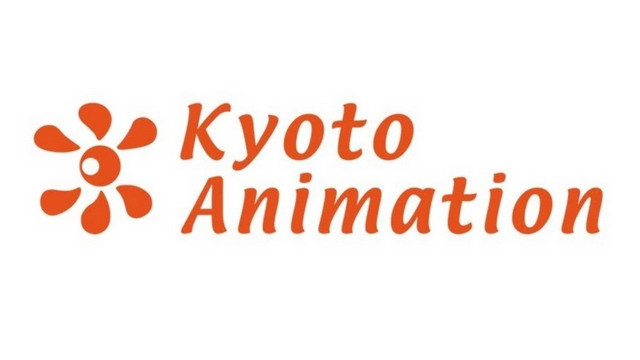 Kyoto Animation suffered an extraordinarily devastating attack on July 18 which killed 36 of the 70 employees who were working out of Studio 1 that day. The arson attack claimed the lives of The Disappearance of Haruhi Suzumiya director Yasuhiro Takemoto, legendary animator Yoshiji Kigami, chief animation director on the Free! franchise Futoshi Nishiya, Sound! Euphonium character designer Shouko Ikeda, among many more hard-working and talented staff at Kyoto Animation.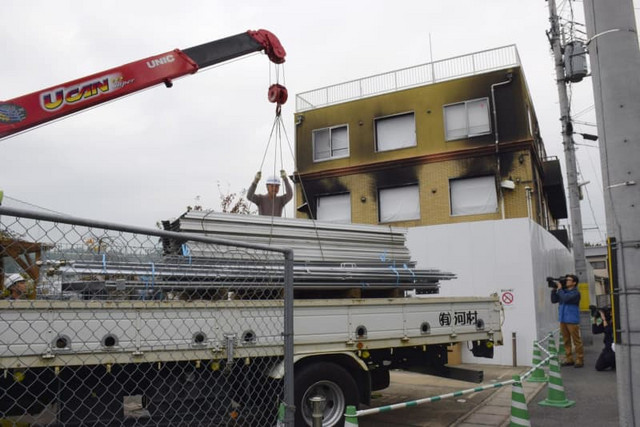 The demolition of Studio 1 is expected to be completed in April 2020, with the scaffolding expected to take the rest of the year to be completed before the full work starts in January. In Japan, it's common for buildings to be covered up while undergoing any work. This method helps in limiting noise – which is especially useful for a suburban community like Momoyama-cho in Fushimi – and limiting debris. Kyodo reports that Studio 1 is made of reinforced concrete.
The released image shows workers – who started at 8:30 AM – moving the materials into place for the scaffolding that will soon be erected around the building where some of the greatest anime was created.
It has not been decided what is going to happen to the land where Studio 1 sits.
Source: Kyodo News