The 12-episode TV anime adaptation is available on Crunchyroll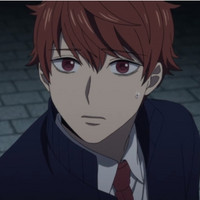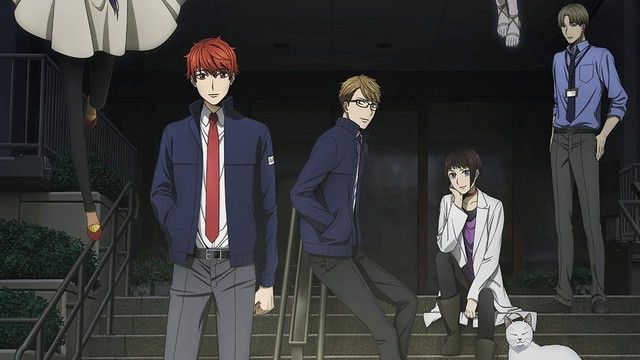 Following the well-received TV anime adaptation last spring, a stage play adaptation of Yohko Tamotsu's urban fantasy manga Mayonaka no Occult Koumuin / Midnight Occult Civil Servants is set to be performed at the Shinjuku FACE theater in Tokyo from October 29 to November 7, 2020.
Kaori Moriyama and Satoshi Ougita serve as the scriptwriter and the director. The two were scheduled to work on the stage play adaptation of Aneko Yusagi's fantasy light novel The Rising of the Shield Hero this spring, but it was canceled due to the COVID-19 outbreak. Meanwhile, 23-year-old Riki Tanimizu, best known for his portrayal as Sangaku Manami in the Yowamushi Pedal stage play series, is cast as the protagonist Arata Miyako.
【舞台「真夜中のオカルト公務員」上演決定!】
公演日程:2020年10月29日(木)~11月7日(土)
劇場:新宿FACE
脚本:守山カオリ(Bobjack Theater)
演出:扇田 賢(Bobjack Theater)
原作:たもつ葉子「真夜中のオカルト公務員」#真夜中のオカルト公務員

— 舞台「真夜中のオカルト公務員」公式 (@mayonaka_stage) May 10, 2020
Riki Tanimizu: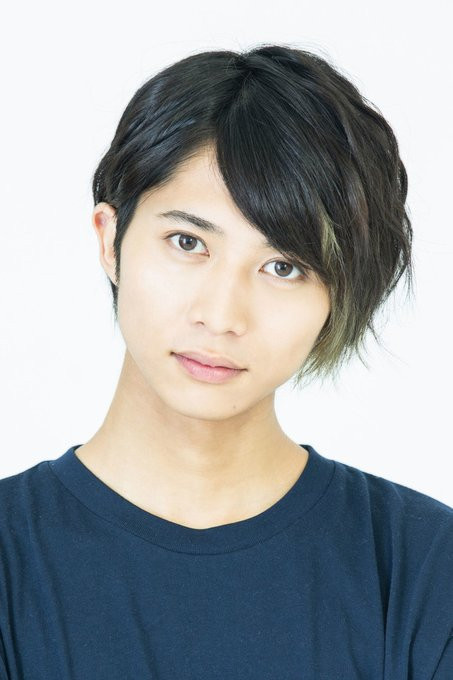 The manga first started serialization in Kadokawa's Monthly Asuka in 2015, then has moved to its web manga site Comic NewType in the following year. Its latest 13th tankobon volume is set to be released on May 23, 2020.
The manga author says on Twitter after the announcement, "Since February, not only stage plays, various things have been shrinking. But I think this is an announcement with a feeling, 'We don't want to give up, though.' I want to support the future by drawing manga in the corner so that fans can enjoy it safety first."
2月以降舞台に限らず色々なものが縮小中ではありますが、だからって諦めたくないよなぁ、という気持ちを乗せての発表かなと思います。安全第一にファンの皆さんが楽しめるよう、私自身は端っこの方で漫画描きながら、未来を応援したいなぁと思ってます。

— たもつ葉子@真夜中のオカルト公務員12巻11/22発売予定 (@tamotsu_yoko) May 10, 2020
---
The manga's TV anime adaptation produced by Liden Films was aired for 12 episodes from April to June 2019, and all episodes are available on Crunchyroll to its members in North America, the United Kingdom, Ireland, Australia, New Zealand, South Africa, Denmark, Finland, Iceland, Norway, Sweden, the Netherlands, and Latin America.
Synopsis:
When Miyako Arata joins the Shinjuku Ward Office, he thinks he's gotten a normal civil servant job. But it turns out he's joined the Night Community Exchange Department, one of which operates secretly in each of Tokyo's twenty-three ward offices. Their job is to resolve occult issues concerning non-human beings. Accompanied by his senpai and department head Sakaki Kyoichi and the occult obsessed Himetsuka Seo, they work night after night, facing off with beings whose existence defies the laws of our world.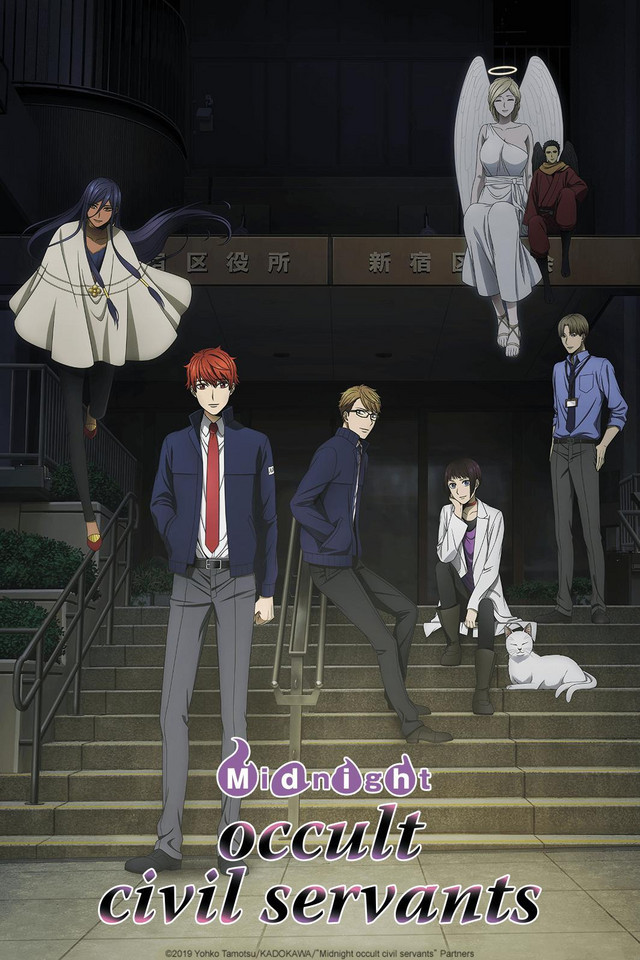 ---
Source: "Midnight Occult Civil Servants" stage play official website / Twitter
© Yohko Tamotsu, KADOKAWA / © 2020 Stage Play "Midnight occult civil servants" Production Committee
©2019 Yohko Tamotsu/KADOKAWA/"Midnight occult civil servants" Partners