The remote audition for the protagonist Kei Yonagi begins today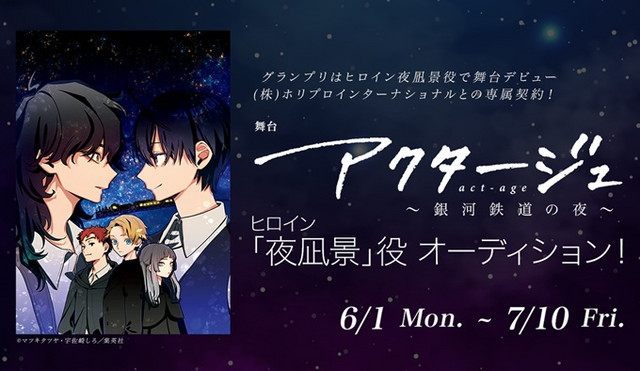 Japanese talent agency Horipro announced today that a stage play adaptation of Tatsuya Matsuki (story) and Shiro Usazaki (art)'s Act-Age manga is slated for 2022. The agency's stage play department previously worked on a musical adaptation of Tsugumi Ohba (story) and Takeshi Obata (art)'s Death Note manga from 2015 to 2020.
Act-Age has been serialized in Shueisha's Weekly Shonen Jump since January 2018 and has released 11 tankobon volumes, printing more than three million copies. Its English edition publisher VIZ Media introduces its story as below:
Is there a method to Kei Yonagi's madness when it comes to acting? The young actor has a family of siblings to feed, but she finds herself struggling with her psychological demons when playing a role. Her desperate acting catches the eye of a famous director, Sumiji Kuroyama, who's looking for raw talent to mold. Can he help Yonagi navigate the cutthroat world of acting without losing her sanity?
---
In light of the recent situation of the COVID-19 infection, the preliminary rounds of the audition for the play's protagonist Kei Yonagi will be held in the form of "remote audition," which the participants can join from home. The winner of the nationwide audition will sign an exclusive contract with Horipro International and make her stage debut in the stage play.
The application period for the first preliminary round is between June 1 and July 10, 2020. To be eligible, participants must be between the age of 12 and 17 years old as of July 10, 2020, and able to communicate in native-level Japanese, regardless of nationality. People who can speak English or Chinese are welcome. Only successful applicants of the first round will be notified of the results by July 31. After the second round using videos, the third round is scheduled to be held in December 2020 or later.
The audition sire: https://act-age.info/
The stage play's official Twitter: https://twitter.com/act_age_info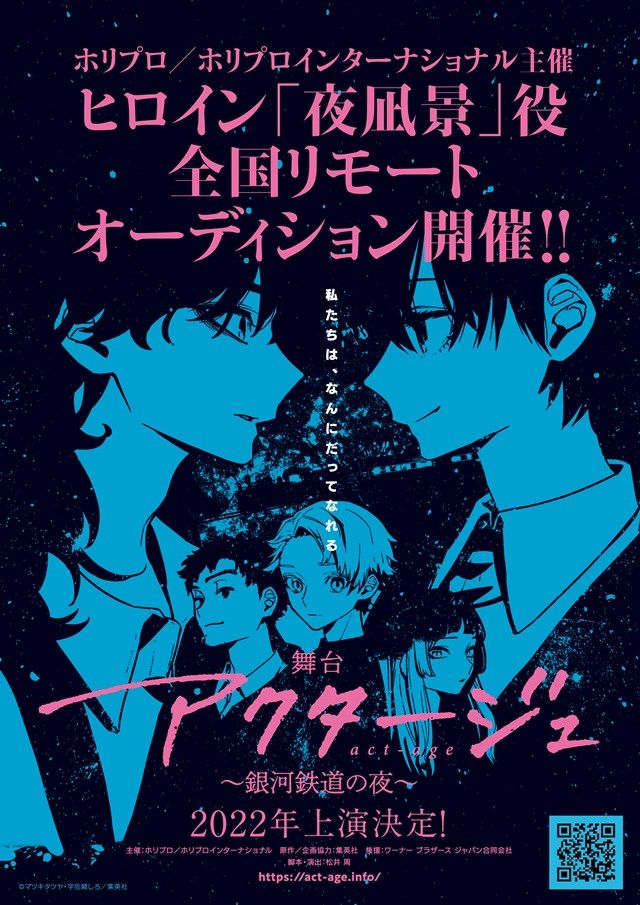 Kei Yonagi visual: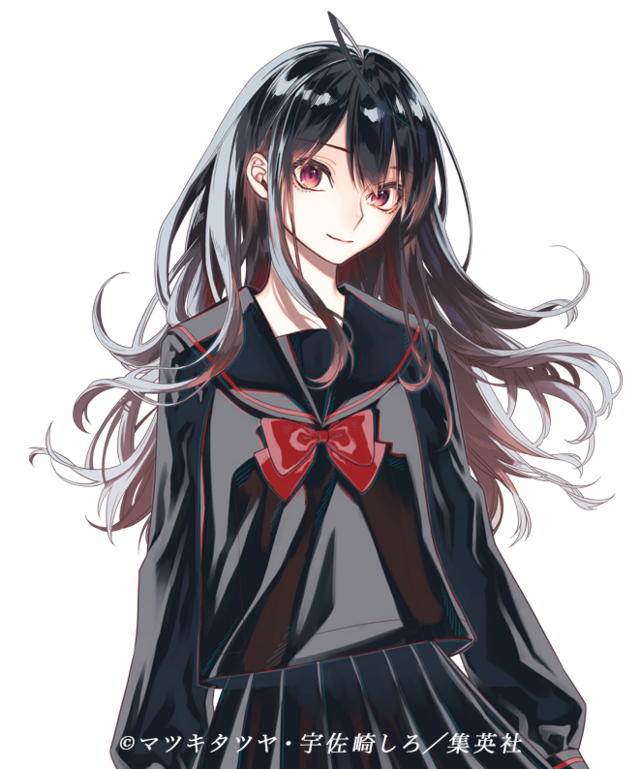 ---
Source: Horipro press release
©HoriPro International All Rights Reserved.
©Tatsuya Matsuki, Shiro Usazaki / Shueisha