Her official YouTube channel's subscribers surpassed 200,000 last night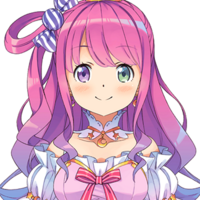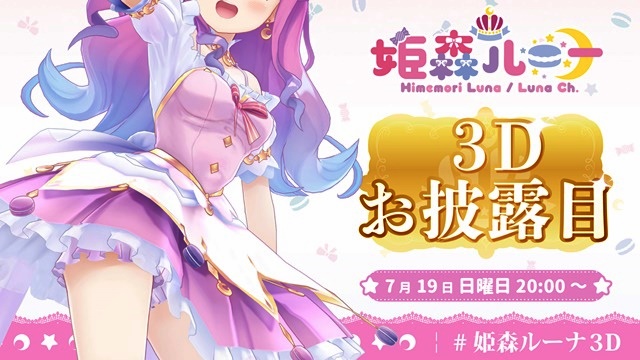 Virtual YouTuber agency Hololive's fourth-generation idol member Himemori Luna will reveal her 3D model on her official YouTube channel at 20:00 on July 19 (JST) / 04:00 on July 19 (PT).
The news was reported by her as "a super miracle ultra important announcement" in the latest live-streaming program last night. Thanks to the hype, her official YouTube channel's subscribers also surpassed 200,000 at the same time last night.
She is designed by Hiro Kanzaki, known for his illustration works for Tsukasa Fushimi's Ore no Imouto ga Konna ni Kawaii Wake ga Nai and Eromanga Sensei light novel series. His involvement in Luna's 3D model is currently unknown.
⭐????姫森ルーナ3D化決定????⭐

◆お披露目◆
2020年7月19日(日)20:00~

◆配信場所◆
姫森ルーナYouTubeチャンネル

みんな重大発表に観に来てくれてありがちゅ~なのら!!!
お披露目当日はちぬ気でがんばりますので応援よろしくお願いしますなのら✨#姫森ルーナ3D #ホロふぉーす #なのらいぶ pic.twitter.com/BoMlWku7Dd

— 姫森ルーナ????お姫様7/19(日)20時に3Dお披露目配信! (@himemoriluna) July 15, 2020
Himemori Luna official character visual: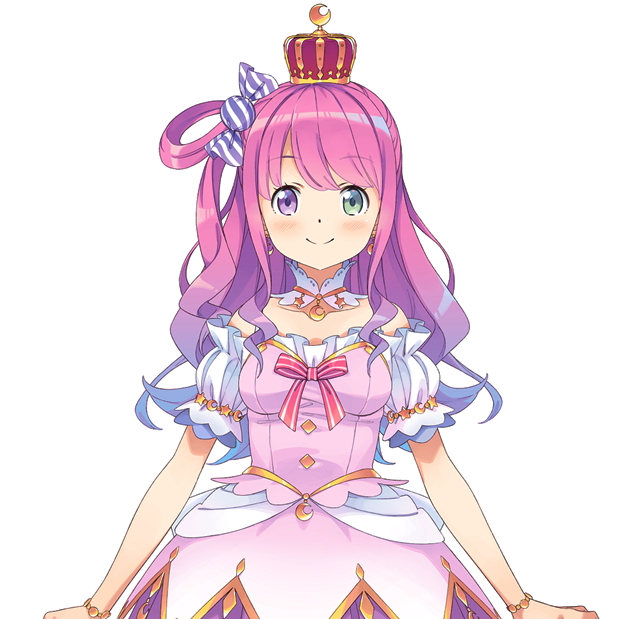 [YouTube] https://www.youtube.com/channel/UCa9Y57gfeY0Zro_noHRVrnw
[Twitter] https://twitter.com/himemoriluna
---
Source: cover press release