Get limited edition Junji Ito Cat Diary: Yon & Mu apparel now before they're gone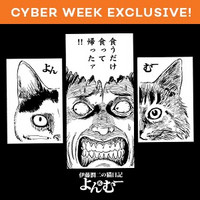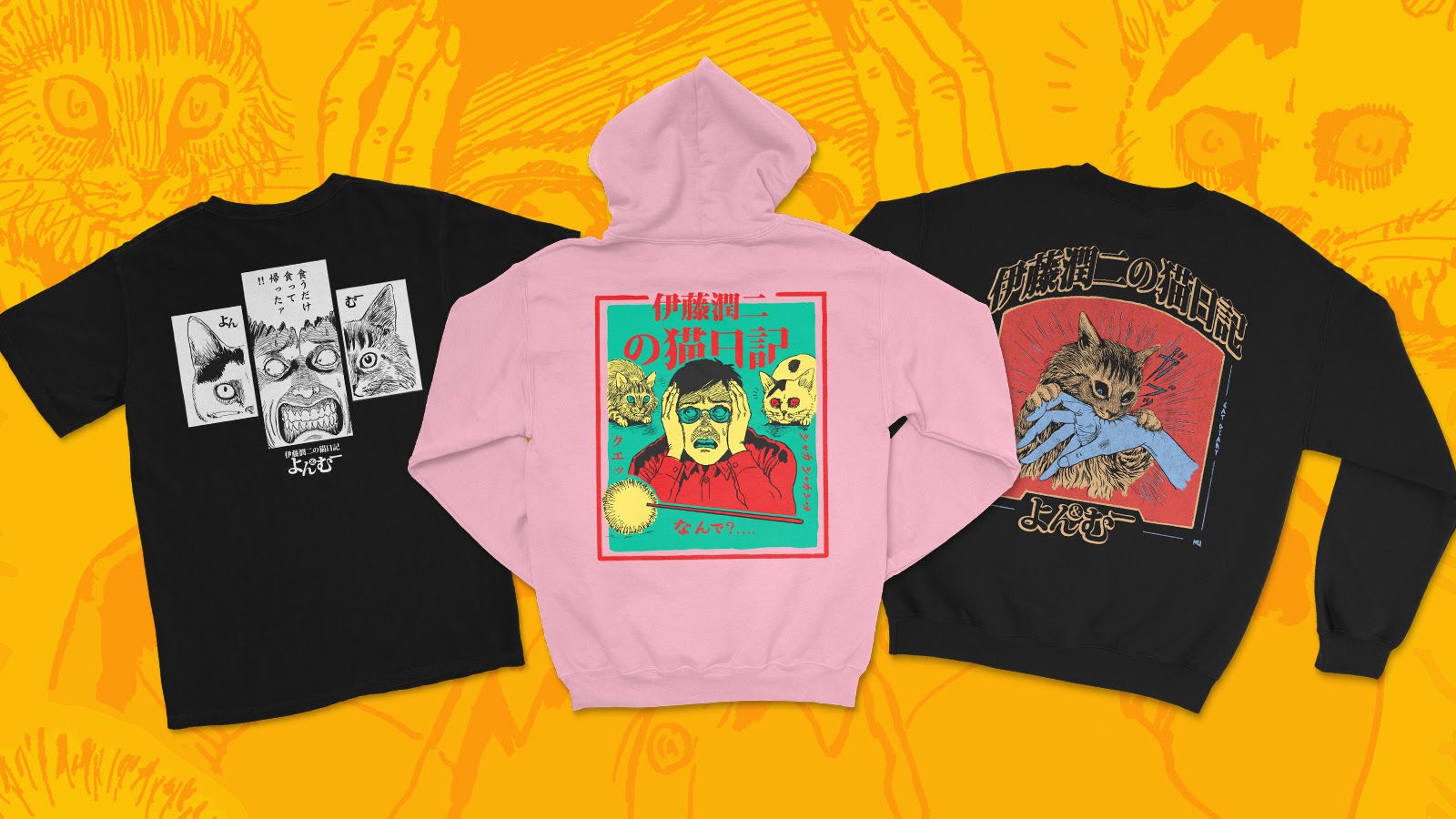 This Cyber Monday is going to the cats--a pair of cats named Yon & Mu to be exact. Discover Junji Ito's cat-lover side with our limited edition Junji Ito's Cat Diary: Yon & Mu collection, designed exclusively for the Crunchyroll Store!
Discover the unique relationship between Junji Ito and his cats captured in this six piece apparel line that includes one hoodie, one sweatshirt, two long-sleeve shirts, and two t-shirts. This purr-fect collection is available now but quantities are limited and only while supplies last!
Click through to shop the exclusives!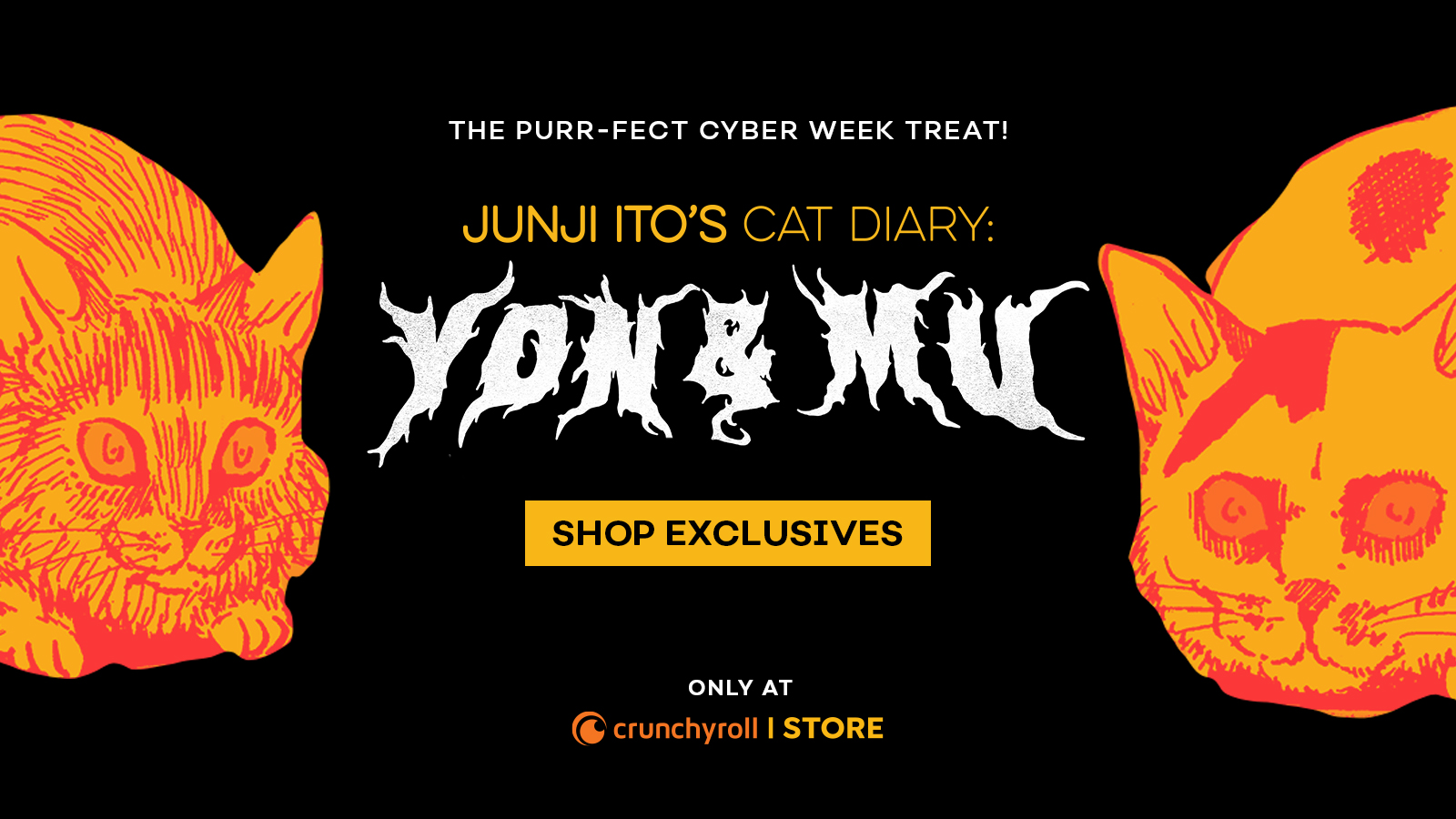 The collection is available now at the Crunchyroll Store!