New edition slated for 2023 with original and sequel stories in one volume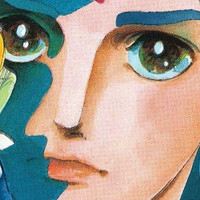 Manga publisher Denpa Books has closed out their acquisition announcements for the season with a bombshell of a license rescue, with the confirmation that the imprint will release Moto Hagio's seminal shoujo manga They Were Eleven.
The publisher also confirmed that this forthcoming edition will not only be based off of the 50th Anniversary Edition released in Japan, it will also include the previously unreleased in English sequel story They Were Eleven Continued!
Viz Media previously released They Were Eleven in the anthology Four Shojo Stories in 1996 and is long since out of print, without collecting the chapters for subsequent release or releasing the sequel story in English. Once complete, the book will total 298 pages, and the books will include an 8.5x12 A4 poster.
We'll be working off the 50th Anniv. Edition which contains THEY WERE ELEVEN! and THEY WERE ELEVEN CONTINUED.

This 298 page book features color pages, a double sided fold out poster in a A4 trim (8.5 x 12in).

— Denpa, LLC. (@denpa_books) March 27, 2021