Special space program with an astronaut will be live-streamed on September 3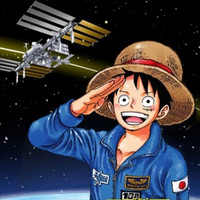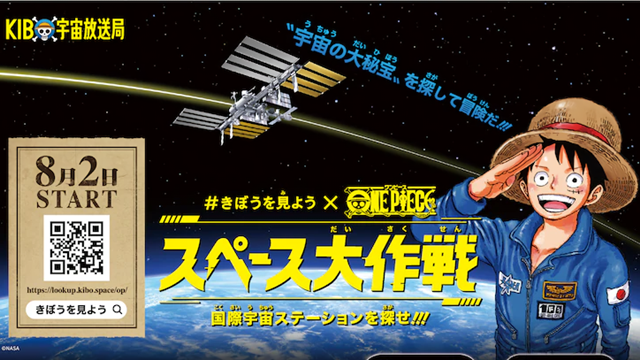 Eiichiro Oda's internationally popular manga series One Piece, which has been serialized in Shueisha's Weekly Shonen Jump since July 1997 and has printed over 490 million copies worldwide, launched a commemorative project to celebrate the forthcoming release of its 100th volume today on July 19, and its main event is the "KIBO DISCOVER PROJECT," a collaboration project with Japan Aerospace Exploration Agency (JAXA).
"KIBO DISCOVER PROJECT" key visual: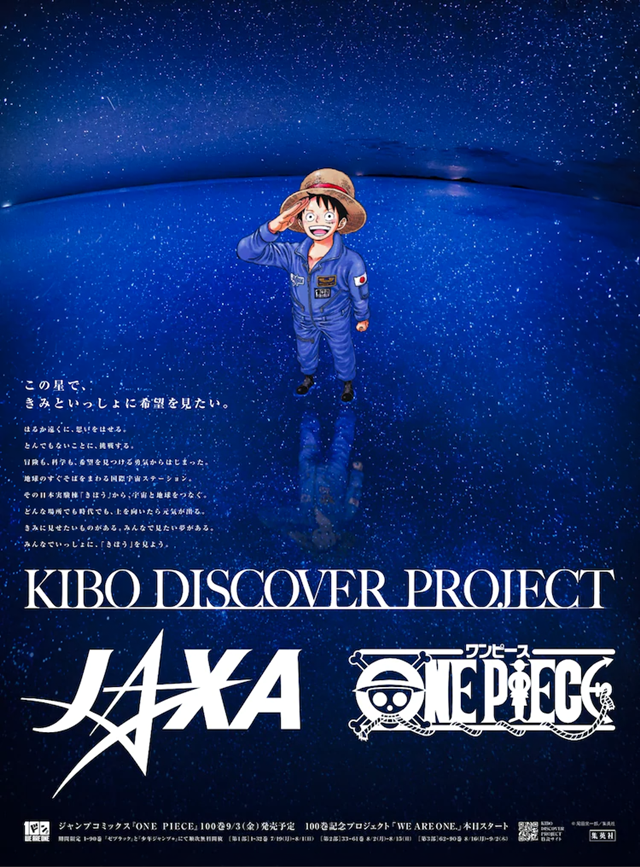 Bascule, a Tokyo-based company which is promoting the further development of the KIBO space broadcasting station under the J-SPARC program, JAXA, which has operated zero-gravity environment experiments to acquire manned space technology for exploration of the moon and Mars in the Japanese Experiment Module "Kibo" on the ISS, and Shueisha, the publisher of Weekly Shonen Jump and One Piece, has launched the "KIBO DISCOVER PROJECT" to deliver hope to the world by joining forces.
As the first phase of the project, a special program to observe the International Space Station (ISS) in conjunction with the ISS visual forecast service "#Kibo wo Miyou (Let's look up Kibo)" will begin on August 2, 2021, under the theme of free research during the summer vacation. The "#Kibo wo Miyou" is operated by the KIBO space broadcasting station with the support of JAXA, and a special version of the program in collaboration with the One Piece franchise will be available for this event on the following website.
Based on the story of the Straw Hat Pirates members' space adventure to the ISS in search of the "great treasure of the universe," users will challenge to observe the location of the ISS in real time using an AR guide on their smartphones.
The special website URL: https://lookup.kibo.space/op/
"#Kibo wo Miyou" official website URL: https://lookup.kibo.space/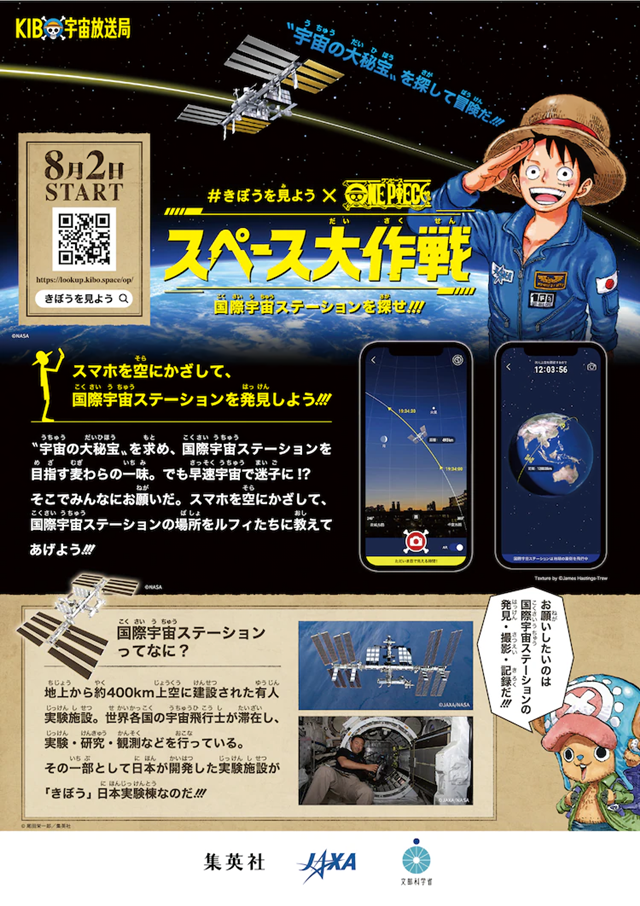 As the second phase of the project, JAXA astronaut Akihiko Hoshide, who has been staying on the ISS as its captain, is scheduled to appear in a special space program via live broadcast on Twitter and YouTube on September 3.
KIBO space broadcasting station official Twitter: https://twitter.com/kibo_space
"One Piece" official YouTube channel: https://www.youtube.com/c/onepieceofficial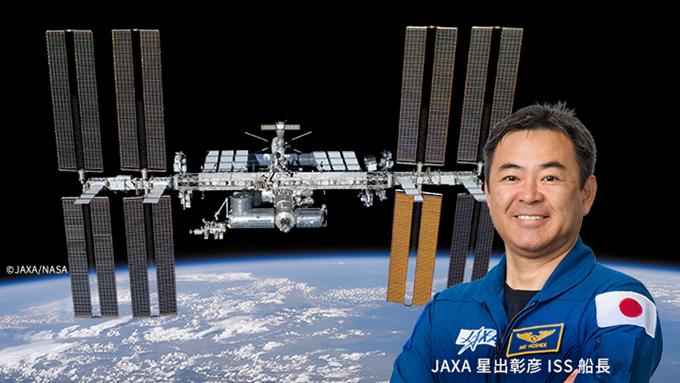 ---
Source: Bascule press release
©Eiichiro Oda/SHUEISHA] ©JAXA ©KIBO Space Broadcasting Station