See what's in store for the milestone!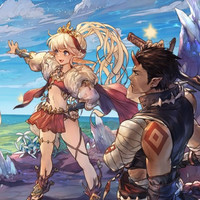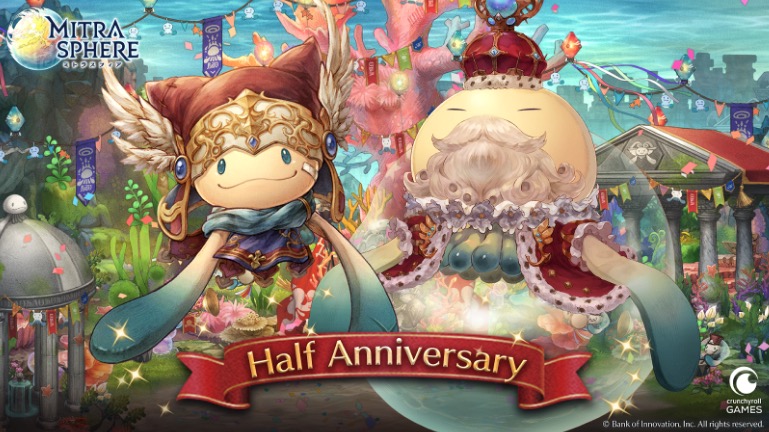 Hey, adventurers!
We're quickly approaching a wonderful milestone as we head into the end of the year. It's been almost six months since we released Mitrasphere to a global audience, and we remain overwhelmed by the tremendous support we've received from the community. We began this journey on the edges of Jobari, yet now we're venturing through Igotz, anxious for more.
As a show of appreciation, we're delighted to share that we will be cementing this extraordinary occasion with a grand event in the form of Mitrasphere's Half Anniversary celebration, starting next week!
As always, we'll be doing it big, so get yourselves ready for the best way to end the year!
The Mitrasphere Half Anniversary celebration will host the following:
FREE LEGENDARY BOX
There's no better way to celebrate than with something free, and what's better than a free weapon of choice?! Log in during the Half Anniversary campaign to claim your very own Legendary Box which will house all weapons from the Mitra to Birka series. For those who want more, we'll have an extra one available for purchase, so now's the best time to get any weapons you've missed!
You will be able to find the Legendary Boxes in the Shop under 'Purchase Items.'
100 FREE PULLS
On top of your weapon of choice, you'll have even more opportunities to get new weapons as we'll be giving away 100 free pulls! Each user will get one free 10-pull a day for 100 pulls total during the event on an exclusive banner. Get ready to press that buzzer!
SPECIAL JOB GACHA
Remember the weapons you voted on recently? Well, we're introducing them in a special Job Gacha for the Half Anniversary! Based on your votes, the featured weapons for each banner will be:
| | | | | | |
| --- | --- | --- | --- | --- | --- |
| Swordsman | Guardian | Archer | Cleric | Mage | MD |
| Mitra | Cursed | Angel | Mitra | Velme | Angel |
| Cursed | Angel | Cursed | Mer | Belial | Cursed |
| Etoile | Draak | Mitra | Trane | Birka | Etoile |
| Angel | Folia | Etoile | Flor | Etoile | Mitra |
| Jadeite | Belial | Flor | Angel | Cursed | Flor |
This won't be like other Job Gacha, however—as we noted, this one's special! Enjoy double rates on featured weapons and to top it off, you'll only need 1500 NP to exchange for any featured weapon in the banner! The special Job Gacha will run for two weeks, so make sure you take advantage of it before it disappears!
7-DAY LOGIN BONUS
Look forward to a new 7-Day Special Login Bonus! This time, you'll be able to acquire the following by logging in during the campaign:
Day 1: 50 Sea Crystals
Day 2: 145K Crimson Seeds, 29 Small Crimson Gems
Day 3: 50 Sea Crystals
Day 4: 145K Azure Seeds, 29 Small Azure Gems
Day 5: 90 Sea Crystals
Day 6: 145K Jade Seeds, 29 Small Jade Gems
Day 7: 100 Sea Crystals
DAILY FREE GACHA UPDATE
And the fun. Just. Won't. Stop! The Daily Free Gacha weapon pool will be updated to include all weapons up to Birka. You'll definitely want to log in and do your daily pulls now!
SPECIAL EVENT
And lastly, there will be a limited-time event during the campaign: the Upa Knights and the Sacred Secret Treasure await you! Complete the event to earn even more rewards!
Whew! That was a lot to go through! Once again, a big thanks to everyone for your passionate support, and we hope you enjoy everything that's coming through.
The Half Anniversary will run from December 13th 14:00 UTC to January 3rd, 2022.