"I can't wait to enjoy the 20-year history of the anime!"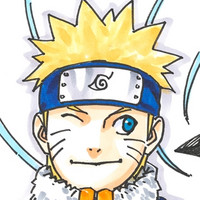 In celebration of the opening of "NARUTO THE GALLERY," which will be held in Akihabara from this weekend, December 10, a special illustration newly drawn by the Naruto manga's original author Masashi Kishimoto has arrived.
RELATED: Naruto Celebrates 20 Years With Three New Anime Visuals
"NARUTO THE GALLERY" will be held to commemorate the 20th anniversary of the Naruto anime franchise. The first series Naruto was aired for 220 episodes from October 2002 to February 2007, then its sequel Naruto Shippuden followed with 500 episodes from February 2007 to March 2017. The exhibition will look back on the history of Naruto with a lot of anime footage, featuring the growth of the characters, the bonds with friends, and the passionate battles.
The illustration of Naruto as a boy and Naruto as an adult winking at each other will be displayed in the gallery.
Message from Masashi Kishimoto:
Congratulations on "NARUTO THE GALLERY!" I can't wait to enjoy the 20-year history of the anime! As an author who has been influenced quite a bit by the anime, it's going to be a heart-pounding experience!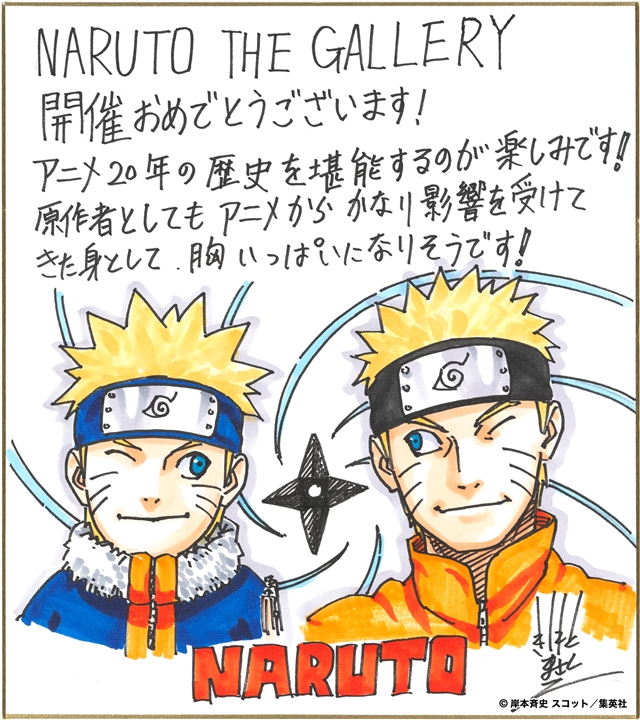 Junko Takeuchi, who has voice the protagonist Naruto Uzumaki for over 20 years, also sends a message.
I feel that "NARUTO" is loved by everyone so much that we are able to hold such a large exhibition for its 20th anniversary. But can you give us more love? As you visit the gallery, more and more love will accumulate and sublimate, creating a huge Rasengan. We hope you will all visit "NARUTO THE GALLERY" to create a Rasengan of love. We are waiting for you!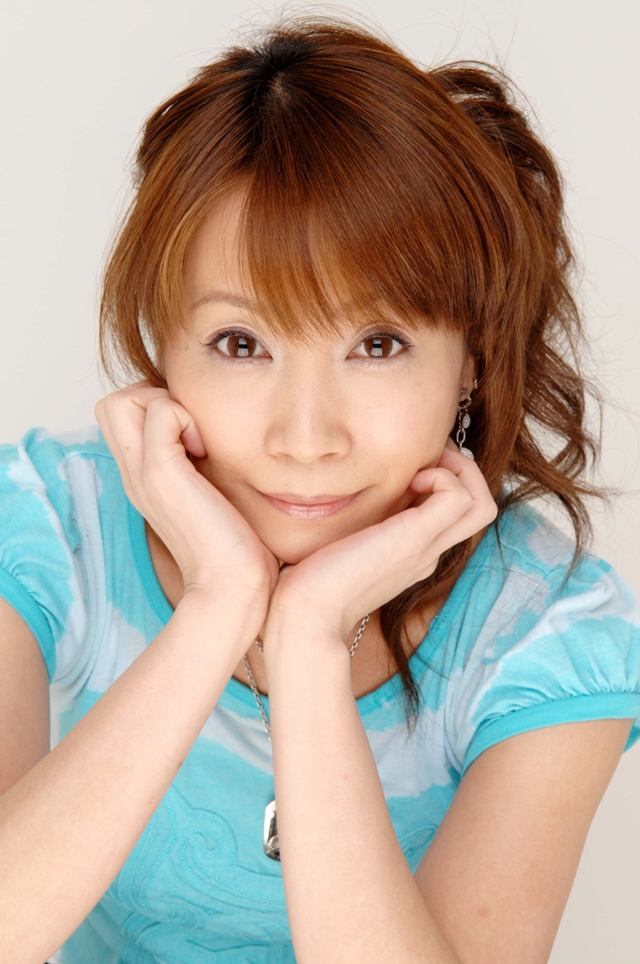 "NARUTO THE GALLERY" will be held at AKIBA_SQUARE in Akihabara UDX from December 10, 2022, to January 31, 2023.
????CM解禁!
『NARUTO THE GALLERY』開催告知映像(30秒ver.)を公開しました!

【楽曲情報】
アーティスト:KANA-BOON
タイトル:遥か彼方 (ASIAN KUNG-FU GENERATION cover)
作詞・作曲:後藤正文

✅YouTubehttps://t.co/XMJFlSwMDK

????️入場券好評販売中!
詳細は公式HPをチェック! #NARUTO pic.twitter.com/gPg73BsQnV

— NARUTO THE GALLERY【公式】 (@naruto_20th) October 24, 2022
The venue's map:
---
Source: TV Tokyo Group press release
©NARUTO THE GALLERY Production Committee