Leading Anime and Asian content streaming service goes Over-the-Top with premium content experience delivered via a world-class streaming platform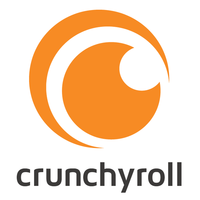 SAN FRANCISCO – March 26, 2013 – Building on its continued growth, Crunchyroll, Inc., the leading Anime and Asian drama streaming service, surpassed a milestone of 200,000 premium subscribers. The company has experienced 100% growth in subscribers annually since the service was launched in early 2009.
"We've seen tremendous growth in bringing our service to more languages and countries," said Brady McCollum, COO of Crunchyroll. "Today, Crunchyroll reaches viewers in 219 countries and paying subscribers in 161 countries. We are extremely excited about the launch of our ecommerce platform this January. Now all of Japan can list merchandise, video games, and even digital goods on Crunchyroll, and sell directly to the world's largest captive anime audience."
Over the past year, Crunchyroll has expanded the reach of its service by providing viewers worldwide access to Japanese anime professionally translated into additional languages, including Spanish for Latin America, Portuguese for Brazil, and French for Europe within minutes of TV broadcast. Crunchyroll has launched on new devices, including most recently the Crunchyroll App on Panasonic's VIERA Connect™ Smart TVs. Last month, Crunchyroll announced that Eric Feng, current CTO of Flipboard and former CTO of Hulu, joined the advisory board of Crunchyroll.
"Crunchyroll joined the AJA in 2009 with the mission of bringing Japanese animation to fans worldwide." said Yuji Nunokawa, President of the Association of Japanese Animations (AJA). "By expanding their service to ecommerce, Crunchyroll offers even more ways for the Japanese anime ecosystem to reach the global audience. I've extremely satisfied with Crunchyroll's progress and pledge our continued support to their mission."
As broadcasters tackle how to design content services for the Over the Top (OTT) revolution, Crunchyroll has innovated how vertical content is consumed and monetized. The company has been able to sustain and increase viewership with unique video experiences including mobile, social, and community that foster interactivity around professional video content.
"We are working to create an even richer experience combining streaming, ecommerce, digital services, community, and all the ways our audience engages with content and brand," said Kun Gao, CEO of Crunchyroll. "Our goal is to further super-serve the anime audience worldwide, while at the same time enabling this level of experience to additional content verticals."
Crunchyroll titles can be accessed from Crunchyroll.com, and Crunchyroll apps across most connected devices. Its freemium model allows viewers to watch most titles in lower quality with advertising support. Premium subscribers enjoy same day as TV broadcast of shows in HD for $6.95 to $11.95 per month.
For more information visit www.crunchyroll.com.
About Crunchyroll, Inc.
Crunchyroll is a leading global destination and platform for Japanese anime and Asian content. Through applications like Crunchyroll for iPhone, iPad, Android, Playstation®3, Xbox LIVE®, Internet-enabled TVs, set-top boxes, affiliate websites and its own streaming website, Crunchyroll delivers over 25,000 episodes and 15,000 hours of officially-licensed content from leading Asian media producers direct to viewers translated professionally in multiple languages within minutes of TV broadcast.
Crunchyroll has offices in San Francisco, Los Angeles, and Tokyo, and is a member of the Association of Japanese Animations (AJA) and Licensing International Merchandisers' Association (LIMA). Officially launched in 2009, Crunchyroll is funded by leading venture capital firm, Venrock, Japanese entertainment giant TV TOKYO, digital publishing leader Bitway and a group of angel investors representing some of the brightest and most successful entrepreneurs in Silicon Valley. More information can be found at http://www.crunchyroll.com.
###