The new storytelling project by Mugi Takanka continues in Chapter Two!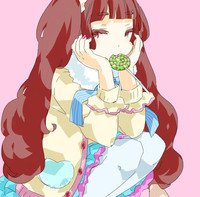 Chapter Two of Crunchyroll's exclusive original "kawaii sci-fi" story telling project PARK Harajuku: Crisis Team! continues this week with bonus material as shop girl and moody lolita MARI gets an inner monologue while enjoying a sweet treat. This, plus three new collectable unlocked items, are yours to enjoy below!
In case you are just joining us, PARK Harajuku: Crisis Team! is a collaboration with between Mugi Tanaka and the PARK store in Harajuku and it is exclusive to Crunchyroll! For more information about the project, check out the previous links here on Crunchy News!
To read the previous chapters, check out PARK Harajuku: Crisis Team! updates on Tumblr.
'
That's it for our installment this time, but expect more artwork and story from Mugi Tanaka and the PARK Harajuku gang next week.
In the meantime, sign up and follow our rather remarkable SNS links!
Crisis Team! on Crunchyroll Manga
Patrick Macias is editor in chief of Crunchyroll News & Otaku USA magazine.
He is also the writer of HYPERSONIC music club, Paranoia Girls, & PARK Harajuku: Crisis Team!