Ex-Capcom producer talks about lighting a fire under the Japanese games industry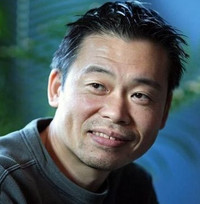 With Game Developers Conference going on this week, it's understandable that there have been so many musings worth chewing on regarding all aspects of the industry. Ex-Capcom producer Keiji Inafune (Mega Man, Lost Planet) offers more constructive criticism of Japan's efforts in game creation than Phil Fish's much talked about statement that Japanese games just suck.
Inafune got a lot of people talking when he left Capcom and declared the woes of what he saw, and still sees, as an industry that has a lot of catching up to do. One of his main criticisms about Japanese game development hinges on something that gamers demand, but may be unhealthy for the country's creative progression: nostalgia.
While it's true that video games are risky business—costing a lot of money, time, and manpower to produce—Inafune stresses the importance of Japan not resting on its laurels. As far as he's concerned, the industry has become a relic.
"The Beatles were great… but the Beatles will never record a new album with all four members of the band, and Steve McQueen will never star in a new movie. All we have are DVDs," he said, adding that Japan needs to think about more than simply maintaining existing brands.
A lot of Inafune's experience in taking risks comes from failures and successes on both ends—from watching the Mega Man series decline in quality, to producing bold new ventures with IPs like Resident Evil, Onimusha, and later Lost Planet and Dead Rising. In retrospect, it's hard to imagine a series like Resident Evil was ever considered a bold venture—its success seems like a total no-brainer now—but as Inafune recalls, "At one point Resident Evil was canceled… nobody believed it would be a success except [director Shinji] Mikami."
It would be one thing if Inafune were simply deriding his own industry and doing nothing about it, but after leaving Capcom he started twin companies Comcept and Intercept. The real purpose of his initial criticism was to "light a fire under the Japanese video game industry before it was too late."
Despite noting that Japan struggles with relying on established brands, he did touch on the current state of the Blue Bomber, responding to a question concerning fan "betrayal" with, "As with yourself and fans around the world I am concerned about Mega Man's future."
Do you agree with Inafune's concerns? Those who were puzzled or annoyed with Phil Fish's more blunt statement should at least appreciate this more thoughtful take on Japan's games industry. What I think is most important, though, is something that extends beyond games themselves. Inafune stresses the importance of not taking the easy path, which is relatable to more than riding the high of comfortable, established brands.
"If you don't get your hands dirty, you'll never be able to understand the nitty gritty details… A year ago, I chose the hard road," he said. "I could've stayed at Capcom and taken the easy route. And I'm sure it would've been fairly easy, at least temporarily… But I realized that's not what I wanted. I said goodbye to 900 of my staff, left the building at Capcom, and formed a new company with a very small group of people. I knew it was the right thing to do. I'm confident.
Next from Keiji Inafune is the Nintendo 3DS title King of Pirates, which is planned for a worldwide release. He's also working on a PlayStation Vita title which he apparently wasn't supposed to mention!
Via Siliconera, 1up
Images via Destructoid, where you can see all of Inafune's awesome doodles