Both scheduled this year from Shojo Beat imprint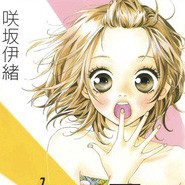 VIZ Media announces its latest manga licenses with the acquisition of the domestic publishing rights to two new shojo series, Strobe Edge, by Io Sakisaka, and Demon Love Spell, by Mayu Shinjo. Both titles are scheduled to begin publication later this year under the company's Shojo Beat imprint.
Viz says that Io Sakisaka's Strobe Edge asks the timeless question, "What is love?" Ninako Kinoshita's friends tell her it's one thing, but Ninako wants to discover this mysterious emotion herself. When she meets Ren Ichinose, a handsome, enigmatic guy worshipped by all the girls at her school, she finds her heartbeat quickening with excitement! Is Ninako about to experience the many facets of love?

Mayu Shinjo (Ai Ore!, Sensual Phrase) also returns with her new supernatural romance, Demon Love Spell. In the series, Miko is a shrine maiden who has never had much success at seeing or banishing spirits. Then she meets Kagura, a sexy demon who feeds off of women's feelings of passion and love. Kagura's insatiable appetite has left many girls brokenhearted at school, so Miko casts a spell to seal his powers. Surprisingly the spell works – sort of – but now Kagura is after her!