The most hashtagged word is "PreCure"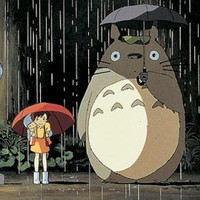 Twipple Trend, BIGLOBE's information site for Twitter users, has reported the monthly ranking charts for the month of July on August 7. The most discussed word by the Japanese Twitter users in July was "Totoro" from the Studio Ghibli's 1988 anime film My Neighbor Totoro. The film was rebroadcasted on NTV's "Friday Roadshow!" block on July 13 for the 13th times with the amazing 18.3% rating. Mamoru Hosoda's Summer Wars was on the 6th and Haku from Spirited Away on the 10th.
Also, the most hashtagged word was "PreCure" for the three consecutive months since May. It shows strong popularity of the current series Smile PreCure! among the Japanese Twitter users. They really love to talk about PreCure all together on Twitter!
Word ranking (Most posted day)
1. Totoro (July 13)
2. Tanabata, Japanese star festival on July 7 (July 7)
3. Panda (July 7)
4. Ichiro (July7)
5. Spain (July 26) 
6. Summer Wars (July 20)
7. Judo (July 30)
8. Kado/Running (about a newclear power plant in Fukui) (July 1)
9. Yankees (July 24)
10. Haku, a character from Spirited Away (July 6)
Hashtag ranking
1. #precure    
2. #yuruyuri    
3. #nowplaying   
4. #twithitter   
5. #nitiasa     
6. #g_age      
7. #agqr      
8. #joshiraku    
9. #ladygo     
10. #sht       
Source: Press release
Totoro image © Nibariki/GNDDTM