Streaming media site opens e-commerce section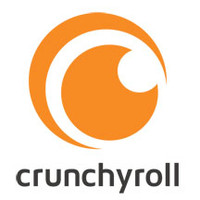 Step right up, step right up! The Crunchyroll Store is now open for business!
That's right…starting NOW you can purchase toys and figures, movies and DVDs, video games, and lifestyle and apparel goods here at Crunchyroll!
Right now, the e-store is stocking limited items and inventory, but the plan for the future is a BOLD ONE: to provide the best, most extensive catalog of anime related products at the lowest price on-line. And YES, all products are 100% official and fully licensed!
Did I mention that CR members get discounts on prices? Ok, there's that as well...
Please note: The Crunchyroll Store is US-only for now, but there are plans to expand to plenty of other regions in the future.
Also, if you are a vendor/retailer and want to sell your goods in the Crunchyroll Store, please contact us via this form. And feel free to send the Crunchy guys feedback as well via the form as well. They want to know your thoughts!
In the meantime....Happy Shopping!