SUPER FIGHTING ROBOT... MEGA MAN!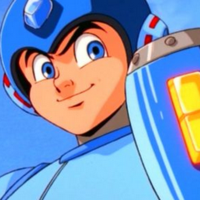 In a post today on their Facebook, Discotek Media announced that they would be picking up the 1994 Ruby-Spears cartoon Mega Man! The 27-episode series had a few standout episodes, and a few, er... less-than-stellar moments.
But man, that opening
Unfortunately, the show's regular animation was not quite as kickass, but I still think this is pretty cool--I remember watching the entire thing years ago when ADV had the license. Mega Man will come as a complete 27-episode set in early 2014! Who's going to pick this up? With this and Samurai Pizza Cats in the Discotek lineup, what else do you think they should grab?