Lots of video game news from publisher coming out of New York Comic Con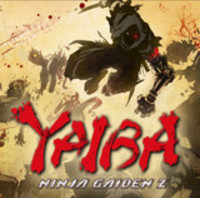 Comic publisher Dark Horse is laying out plans for a diverse range of video game adaptations at this weekend's New York Comic Con. Going into early 2014, look for works based on Yaiba: Ninja Gaiden Z, dark fantasy RPG Witcher and the unique massively multiplayer online game EVE Online.
Dark Horse Comics is teaming-up with developers Keiji Inafune and Team Ninja for Yaiba: Ninja Gaiden Z, an all-new digital comic revealing three exciting vignettes from the upcoming game.


The three Yaiba: Ninja Gaiden Z comics by writers Tim Seeley and Josh Emmons, with art from Rafael Ortiz, will be available for free download from the Dark Horse Digital Store at Digital.DarkHorse.com and through the Dark Horse Comics app (available through iTunes and Google Play).


An all-new, full-color print comic will also be available when the Yaiba: Ninja Gaiden Z video game arrives in early 2014.
The dark fantasy RPG Witcher inspired comic will be from Paul Tobin, the Eisner Award–winning writer of Bandette, with art by Joe Querio (Lobster Johnson, B.P.R.D.) and covers by Dave Johnson (100 Bullets). The series introduces a new adventure featuring Geralt of Rivia—a witcher, one of the few remaining monster hunters.
Traveling near the edge of the Black Forest, in the land of the Angren, monster hunter Geralt meets a widowed man whose dead and murderous wife resides in an eerie mansion known as the House of Glass, a place of endless rooms where horror waits around every corner. Geralt will have to use all his witcher prowess to solve the manor's mystery and survive.
The Witcher #1 will be available for purchase on March 19, 2014.
CCP Games, independent developer of massively multiplayer games and creators of EVE Online, have partnered with Dark Horse Comics to deliver two books, EVE: True Stories & EVE: Source.


EVE: True Stories is CCP's first graphic novel and features artwork by Alejandro Aragon (Overlook, 28 Days Later), Tomm Coker (Daredevil Noir, Near Death), Federico Dallocchio (Batman: Arkham Unhinged, Suicide Squad), Dave Ross (Star Wars: The Crimson Empire Saga) and Mark McKenna (Star Wars: The Old Republic). Daniel Way (Wolverine: Origins, Deadpool) will be writing the incredible true stories of the EVE: Online universe.


Inspired by actual player-driven events within the universe of EVE Online, EVE: True Stories adapts the fall of the player alliance known as the Band of Brothers. In the early hours of February 5, 2009, one spy single-handedly destroyed the dominant Band of Brothers alliance and brought an end to the Great War, one of the larger and most significant player conflicts in the history of EVE Online.

EVE: True Stories comic issue #1 will be available digitally starting February 19, with subsequent issues following on March 5, March 19 and April 2, 2014. An anthology of all four comics, EVE: True Stories Collection, will go on sale in hardback edition on June 4 in comic shops everywhere.

EVE: Source is a comprehensive sourcebook and visual guide for the universe of EVE Online and DUST 514. Developed in close collaboration with the creative teams, this 184-page, full-color hardcover gives readers a look at the history and lore of EVE Online through never-before-released material detailing the settings, stories, races, and factions of the EVE Universe.


EVE: Source will go on sale March 5, 2014.
------
Scott Green is editor and reporter for anime and manga at geek entertainment site Ain't It Cool News. Follow him on Twitter at @aicnanime.