Plenty more Pokemon goodness is coming!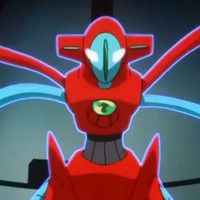 With the release of Pokémon Omega Ruby and Alpha Sapphire on the horizon, the Pokémon anime is receiving a special animated short based on the games as a celebration of their arrival.
The upcoming short will be aired in Japan with the Pokémon: Destiny Deoxys movie and will feature a knock down, drag out battle between Rayquaza and Deoxys. You can tune into BS Japan on November 16 in Japan to check out the special, as well as another peek at the upcoming games.
Which Pokémon short or film over the years was your favorite?
[via Siliconera]
-------
Fueled by horror, rainbow-sugar-pixel-rushes, and video games, Brittany is a freelancer who thrives on surrealism and ultraviolence. Follow her on Twitter @MolotovCupcake and check out her portfolio for more.