Popular historical figure inspired Gintama's Tatsuma Sakamoto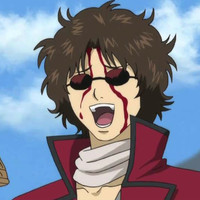 In 2006, Nippon Television's Top 100 Historical Persons in Japan viewer-selected reenactment educational series ranked Bakumatsu period anti-shogunate samurai revolutionary Ryōma Sakamoto at #2, behind only nation-unifying warlord Oda Nobunaga. He's inspired a host of anime characters, including Gintama's Tatsuma Sakamoto. Now, his beloved sword is being exhibited for the first time in 86 years.
The 52.3 centimeters long wakizashi, said to be a favorite of the samurai who helped bring about the Meiji Restoration, was last shown in Tokyo in 1929, and is now coming to the Ryoma Memorial Museum for exhibition from November 1 to January 3.
After Ryoma's assassination in Kyoto in 1867 at age 31, the sword was passed down to the Sakamoto family's seventh head, Yataro. The museum came into possession of the weapon when it was donated by a member of the family in June.
In 1929, it was presented with a list of exhibit notes from Yataro, saying "This sword is one that Ryoma particularly loved."
In 1916, when it was shown in Kyoto, a program for the exhibit read, "This sword was carried by an infant." Senior curator Yukie Maeda offers the explanation: "The process in which this sword reached Ryoma is unknown. But there is a possibility that he always had the sword with him since his childhood," Maeda said.
Kanji writing on the sword says "Katsumitsu," "Munemitsu" and "Eishoninen Hachigatsu Kichijitsu" in the "nakago" portion inside of its hilt. Katsumitsu and Munemitsu are names of talented sword craftsmen of Bizenosafune (current Okayama Prefecture), a major production area of Japanese swords in medieval Japan. Eishoninen Hachigatsu Kichijitsu implies "a lucky day in August 1505."
------
Scott Green is editor and reporter for anime and manga at geek entertainment site Ain't It Cool News. Follow him on Twitter at @aicnanime.