"The new schedule will be announced when it's ready."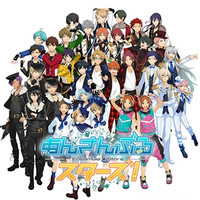 Tokyo-based anime planning company Genco (Is It Wrong to Try to Pick Up Girls in a Dungeon?, Prison School) confirmed on February 17 that the broadcast of Ensemble Stars! The Animation, the TV anime adaptation of Happy Elements and Cacalia Studio's mobile game Ensemble Stars!, will be postponed for the time being. The TV anime project was announced back in December 2015 and was originally set to premiere sometime in 2017.
According to the press release, the reason for the postponement is explained only as "due to various reasons" and the new schedule will be announced when it's ready. The production committee also says that all the staff will keep working hard on the project, so we can assume the anime has not yet been cancelled. So far no production staff members has been confirmed.
The male idol raising game started its service for iOS and Android in April 2015, and has expanded to
various media mix projects, including novels, manga, web radio programs, and stage play adaptations.
【TVアニメに関するお知らせ】TVアニメの放送延期について、アニメ製作委員会からのプレスリリースおよび、あんさんぶるスターズ!運営チームからのお知らせを掲載いたしました。運営チーム一同、引き続き全力を尽くしてまいります。https://t.co/hAbV7lDgwV #あんスタ

— 【公式】あんさんぶるスターズ! (@ensemble_stars) February 17, 2017
Source: Genco press release