"Kamisama Minarai: Himitsu no Cocotama" film ranks 10th in its debut weekend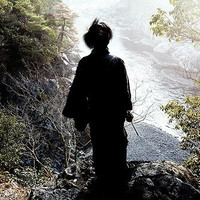 According to the latest box office report in Japan, the live-action film adaptation of Hiroaki Samura's Mugen no Junin/Blade of the Immortal action jidaigeki manga earned a very disappointing 189 million yen on 145,000 admissions in its opening weekend of April 29-30, far below the expectation of distributor Warner Brothers Japan.
The distributor reportedly expected the 44-year-old Takuya Kimura-strarring film to make around 10 billion yen from its domestic run, but judging from the result, it seems very difficult to even cross the one billion yen mark. The opening weekend gross was only 35 percent of that of Kimura's previous feature film released in December 2010, Space Battleship Yamato that made 4.1 billion yen from its total run in Japan.
Also, this is the second box office failure recently for director Takashi Miike, following his critically and
commercially panned live-action film adaptation of Yu Sasuga and Kenichi Tachibana's sci-fi action manga
Terra Formars last year. His next film is, again, a live-action film adaptation of a popular Japanese manga,
JoJo's Bizarre Adventure: Diamond Is Unbreakable Chapter I that is based on the fourth story arc of Hirohiko
Araki's long-running JoJo's Bizarre Adventure manga. The Kento Yamazaki-starring film is set for a release
on August 4, 2017.
---
Weekend box office in Japan (April 29-30, 2017)
1 (1). "Beauty and the Beast"
2 (2). "Detective Conan: Crimson Love Letter"
3 (new). "The Fate of Fast and Furious"
4 (new). "Teiichi no Kuni"
5 (3). "Crayon Shin-chan: Invasion!! Alien Shiriri"
6 (new). "Blade of the Immortal"
7 (5). "Sing"
8 (4). "March Comes like a Lion: 2nd Part"
9 (6). "Moana"
10 (new). "Kamisama Minarai: Himitsu no Cocotama: Kiseki o Okose ♪ Tepuru to Doki Doki Cocotama Kai"
"Teiichi no Kuni" trailer
"Blade of the Immortal" trailer
"Kamisama Minarai: Himitsu no Cocotama: Kiseki o Okose ♪ Tepuru to Doki Doki Cocotama Kai" trailer
Source: Eiga.com, Movie Walker