Because you can never have too much "Monster Hunter" in your life!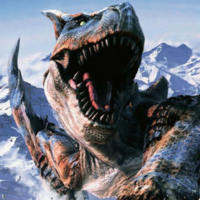 Just ahead of E3 2017, Capcom has filed a trademark for a game called Monster Hunter: World in the United States and Norway.
With the enormous video game trade show beginning next week, it seems we might be witnessing a possible leak of a new Monster Hunter game announcement. Of course, it could also be a coincidence.
Either way, we'll keep you updated as we find out more about the upcoming game release. It could be that we won't hear about it for months from now, but consider this news a heads up!
[via Gematsu]
-------
Fueled by horror, rainbow-sugar-pixel-rushes, and video games, Brittany is a freelancer who thrives on surrealism and ultraviolence. Follow her on Twitter @MolotovCupcake and check out her portfolio for more.