Itsuno has a new project coming that wasn't at E3, but he's offered a progress update on Twitter.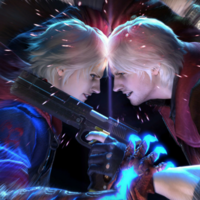 Previously, game director Hideaki Itsuno announced that he was working on a brand new game. He didn't offer any additional details other than that, but that was back in January. He was curiously absent from E3 2017, however, and fans no doubt took notice of this.
That's why Itsuno went to Twitter to post an update stating that he was "sorry" he didn't announce anything about his new game during E3, but that his "project is progressing smoothly." He asked fans to "please look forward to the announcement," according to Gematsu.
Sorry to not announce anything at E3.
Please wait as my project is progressing smoothly.

E3は発表無しでゴメンなさい。プロジェクトは順調なので発表までお待ち下さい。

— Hideaki Itsuno (@tomqe) June 18, 2017
Unfortunately, there still isn't any information about what the game could be. Itsuno previously worked on Devil May Cry 2, Devil May Cry 3, Devil May Cry 4, and the Dragon's Dogma games, so perhaps it's part of that family. What do you think it might be?
[via Gematsu]
-------
Fueled by horror, rainbow-sugar-pixel-rushes, and video games, Brittany is a freelancer who thrives on surrealism and ultraviolence. Follow her on Twitter @MolotovCupcake and check out her portfolio for more.