"Soundtrack Collection CD" will be also included in the set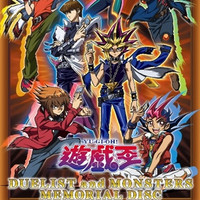 Yu-Gi-Oh! Official Card Game (OCG) Duel Monsters will celebrate its 20th anniversary in February 2019, while its sixth TV anime Yu-Gi-Oh! VRAINS has been aired since May 2017. As a part of the anniversary project, a 100-minute special DVD/Blu-ray "Yu-Gi-Oh! Duelists & Monsters Memorial Disc" to introduce 30 popular monsters/duelists from the six TV series will be released on March 20, 2019.
The monsters/duelists are chosen by fans' votes, five from each series. Its regular edition comes with "Soundtrack Collection CD" as a bonus, and the first limited edition also includes a 20-page booklet and a special OCG card (Black Magician Girl 20th secret rare ver.). Is your favorite one in the list below?
From "Yu-Gi-Oh! Duel Monsters" (2000-2004)
1. Black Magician Girl
2. The Sky Dragon of Osiris
3. Blue-Eyes White Dragon
4. Black Magician
5. Red-Eyes Black Dragon
From "Yu-Gi-Oh! Duel Monsters GX" (2004-2008)
1. Yubel
2. Elemental Hero Flame Wingman
3. Cyber End Dragon
4. Elemental HERO Neos
5. Elemental HERO God Neos
From "Yu-Gi-Oh! 5D's" (2008-2011)
1. Black Rose Dragon
2. Stardust Dragon
3. Shooting Quasar Dragon
4. Junk Warrior
5. Shooting Star Dragon
From "Yu-Gi-Oh! Zexal" (2010-2015)
 1. Gagaga Girl
 2. Number 107: Galaxy-Eyes Tachyon Dragon
 3. Number 39: Kibou-ou Hope (Utopia)
 4. Number 62: Galaxy-Eyes Prime Photon Dragon
 5. Galaxy-Eyes Photon Dragon
From "Yu-Gi-Oh! Arc-V" (2014-2017)
 1. Dark Rebellion Xyz Dragon
 2. Clear Wing Synchro Dragon
 3. Odd-Eyes Rebellion Dragon
 4. Starving Venom Fusion Dragon
 5. Odd-Eyes Pendulum Dragon
From "Yu-Gi-Oh! VRAINS" (2017-)
 1. Firewall Dragon
 2. Decode Talker
 3. Varel Road Dragon
 4. Gouki The Great Ogre
 5. Trickstar Holly Angel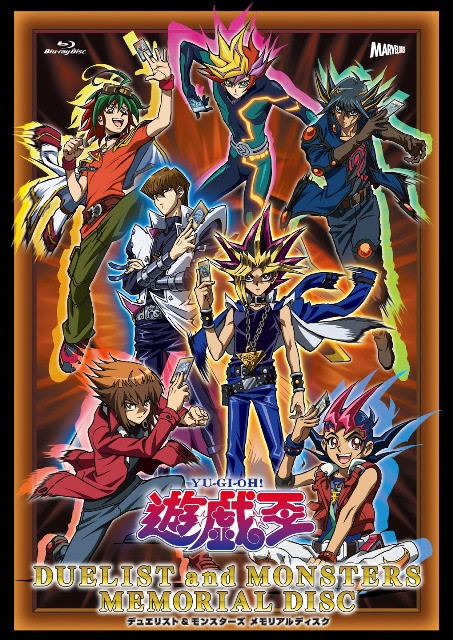 ---
Source: Marvelous press release
© Kazuki Takahashi Studio Dice/Shueisha, Tv tokyo, NAS