BUMP OF CHICKEN provides their newly-recorded song "Shin Sekai"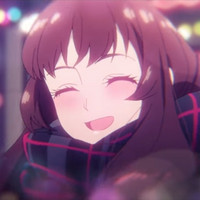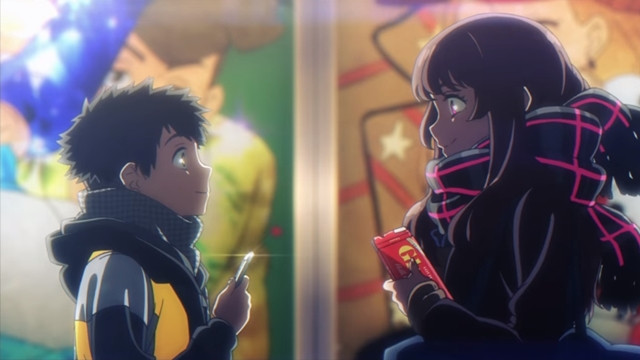 Japan's third largest confectionery company Lotte's official YouTube channel has started streaming a
four-minute special short anime "Baby, I Love You-daze" for its 70th anniversary project. Its story is
about a junior high school boy and a high school girl, who accidentally encounter at a Lotte store in
near future. Their destiny is watched by personified spirits of Lotte's 17 popular products, including
Almond Chocolate, Macadamia Chocolate, Black Black Gum, Custard Cake, Choco Pie, Coolish Gum,
Coolmint Gum, Crunky Chocolate, Ghana Chocolate, and Koala no March. 
The clip is animated by acclaimed anime production studio Bones (My Hero Academia) and directed by
Rie Matsumoto (Blood Blockade Battlefront). And four-member Japanese rock band BUMP OF CHICHKEN's
newly-recorded song "Shin Sekai" (New World) is featured as the clip's theme song. The title of the clip
was taken from the lyrics of the song. The band previously performed the first OP theme song for the
Blood Blockade Battlefront TV anime directed by Matsumoto.
"Baby, I Love You-daze" full version
Trailer
Key visual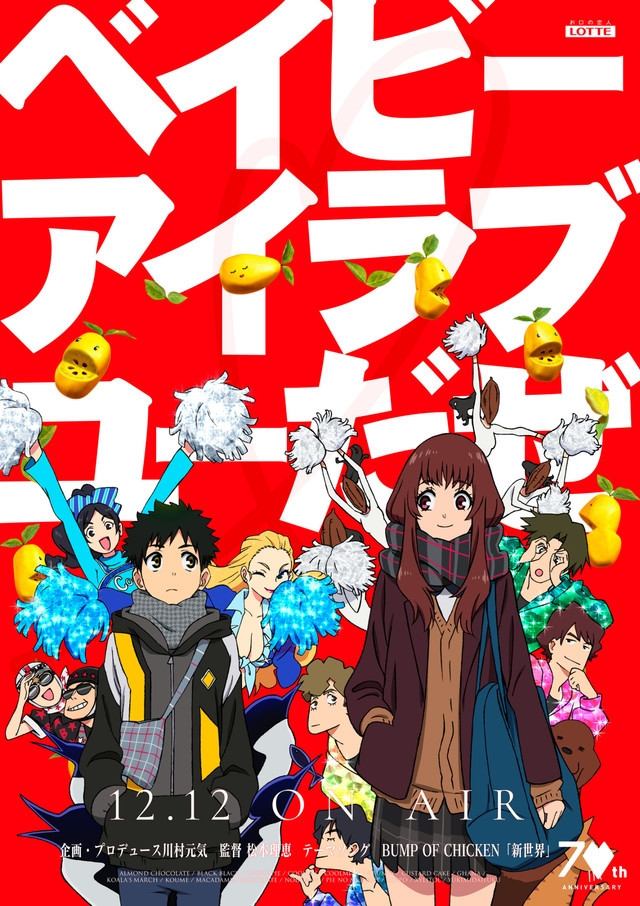 Main staff:
Planning/Produce: Genki Kawamura (Your Name.)
Director: Rie Matsumoto (Blood Blockade Battlefront).
Character designer/Animation director: Yuuki Hayashi (Kyousou Giga)
Anime production: Bones (My Hero Academia)
Theme song "Shin Sekai": BUMP OF CHICHKEN
---
Source: Lotte press release