The highly-anticipated new season is set to premiere in April 2019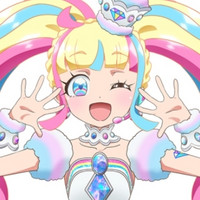 The official website and Twitter for the TV anime Kiratto Pri☆Chan has announced the voice cast for the three new characters who will join its forthcoming second season: Himika Akaneya (Laala Manaka in PriPara) as Maria Kanamori, Sora Tokui (Nico Yazawa in Love Live!) as Suzu Kurokawa, and Riko Sasaki (Poporon in Dropkick on My Devil!) as Dia.
Maria and Suzu are the Pri☆Chan idols who belong to the popular shop "Dear Crown." Maria is a girl who hopes to achieve world peace with "Kawaii," while Suzu is a boyish girl who doesn't say much but has a great passion for dancing.
Dia is the mysterious host of the newly-launched "Jewel Audition" to choose the best "Jewel Idol" who can wear the precious "Diamond Code." Her identity is kept secret, and there is a rumor that she is a virtual idol created with CG. Her voice cast Sasaki, who has musical performance experiences,
also serves as the motion capture actor for the character's 3DCG scenes in the anime.
(from left) Maria, Suzu, Dia
4月放送開始のアニメシーズン2から新情報が到着!
シーズン2に登場する新アイドル3人のキャストが決定しました!
金森まりあ役:茜屋日海夏さん
黒川すず役:徳井青空さん
だいあ役:佐々木李子さん
です!
オンエアーをお楽しみに♡#prichan pic.twitter.com/imJqn4GBvf

— アニメ「キラッとプリ☆チャン」公式アカウント (@prichan_PR) 2019年2月10日
Riko Sasaki said after the shooting, "I am looking forward to seeing the complete footage!"
【シーズン2情報】
新アイドル「だいあ」はCGで作られたバーチャルアイドルかも?
アニメ本編には「だいあ」が3DCGで動くシーンが登場!このCGモーションを、「だいあ」役佐々木李子さん本人がやってみた!
ご本人は撮影終了後「完成した映像が楽しみです!」とコメントしています☆#prichan pic.twitter.com/RU3ChS4oAv

— アニメ「キラッとプリ☆チャン」公式アカウント (@prichan_PR) 2019年2月10日
---
Following the very successful PriPara series and its direct sequel Idol Time PriPara, as the sixth
installment of the Pretty TV anime series, Kiratto Pri☆Chan has been aired on TV Tokyo and its
affiliates in Japan since April 2018, and its highly-anticipated second season is set to launch in
April 2019.
Kiratto Pri☆Chan is set in a world where girls can be "Pri☆Chan Idol" by producing their own
streaming channels using "Pri☆Chan System." Its first season's story has mainly followed the
rivalry between two girls units: Miracle Kiratts (Mirai Momoyama, Emo Moegi, Rinka Aoba) and
Meltic Star (Anna Akagi, Sara Midorikawa, Mel Shido).
2nd season key visual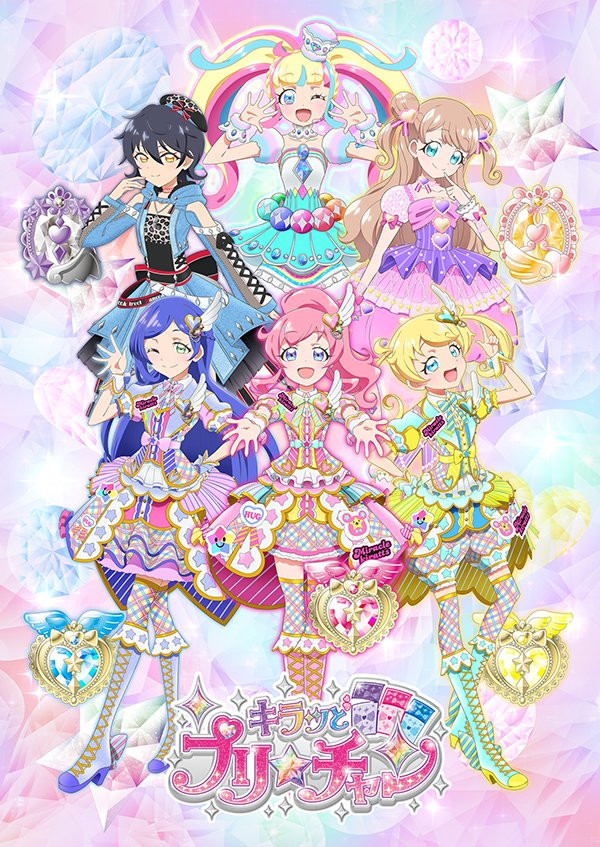 TV anime "Kiratto Pri☆Chan" main staff:
Director: Ikehata Hiroshi (Robot Girl Z, Magical Circle Guru Guru)
Series Composition: Kazuho Hyodou (Himegoto, ReLIFE)
Character Designer: Hajime Mitsuda (AKIBA'S TRIP)
Music: Tatsuya Kato (Free!, Love Live! Sunshine!!)
Anime Production: Tatsunoko Production, Dongwoo A & E
Main voice cast:
Mirai Momoyama: Koko Hayashi (Run Girls, Run! member/Ayumi Hayashi in Wake Up, Girls! New Chapter)
Emo Moegi: Miyu Kubota (i☆Ris member/Sophy Hojo in Pripara)
Rinka Aoba: Nanami Atsugi (Run Girls, Run! member/Itsuka Atsugi in Wake Up, Girls! New Chapter)
Anna Akagi: Yu Serizawa (i☆Ris member/Mirei Minami in Pripara)
Sara Midorikawa: Yuki Wakai (i☆Ris member/Reona West in Pripara)
Mel Shido: Yuuka Morishima (Run Girls, Run! member/Otome Morishima in Wake Up, Girls! New Chapter)
Anju Shiratio: Suzuko Mimori (Umi Sonoda in Love Live!)
---
Source: TV anime "Kiratto Pri☆Chan" official website / Twitter
© T-ARTS/syn Sophia/TV Tokyo/PCH Production Committee