Kaori Makida (BANANA FISH episode director)'s first feature film will be released this winter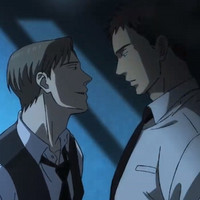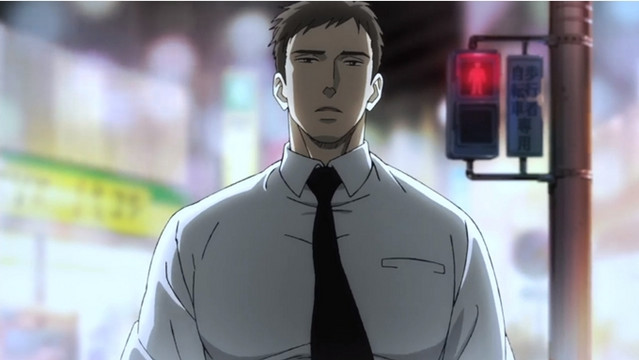 Following the teaser announcement on Tuesday, Japanese TV network Fuji TV's newly launched BL
(Boys Love)-themed anime label "BLUE LYNX" announced its first film, Saezuru Tori wa Habatakanai
(Twittering Birds Never Fly) The clouds gather, based on Kou Yoneda's popular yakuza BL manga.
The manga has been serialized in Taiyoh Tosho's bimonthly magazine ihr HertZ and has released five
tankobon volumes. The series' total print run in Japan has reached 1.4 million copies. Its English edirion
has been published by Digital Manga Publishing. The publisher introduces its story as below:
The sexually masochistic yakuza boss, Yashiro, isn't the type to warm up to others easily. But when
Chikara Doumeki, his newly hired bodyguard, catches his interest, he reconsiders his "hands-off" policy
with subordinates. As Yashiro's invitations fail, the yakuza boss finds out his bodyguard has a very
personal reason for staying at arm's length.
Kaori Makida (episode director for Altair: A Record of Battles and BANANA FISH) is attached to direct
as her first feature film work, on a screenplay by Hiroshi Seko (Ajin, Mob Psycho 100). Japanese piano
trio band HZETTRIO provides its soundtrack music, GRIZZLY (Yarichin Bitch Club) works on anime
production. The film is set to be released in Japan this winter.
Teaser visual
●劇場アニメ化決定●
「ihr HertZ」(大洋図書)連載中・ヨネダコウ先生のBLコミック「囀る鳥は羽ばたかない」が劇場アニメ化決定!

新アニメレーベル「BLUE LYNX」第1作目として『囀る鳥は羽ばたかない The clouds gather』今冬公開!#囀る #saezuru #BLUELYNX

▼公式サイトhttps://t.co/MBCBICAQgu pic.twitter.com/a9ERjDEVFq

— 劇場アニメ「囀る鳥は羽ばたかない The clouds gather」公式 今冬公開 (@saezuru_anime) 2019年4月26日
Teaser trailer
Manga 1st and 5th tankobon volume covers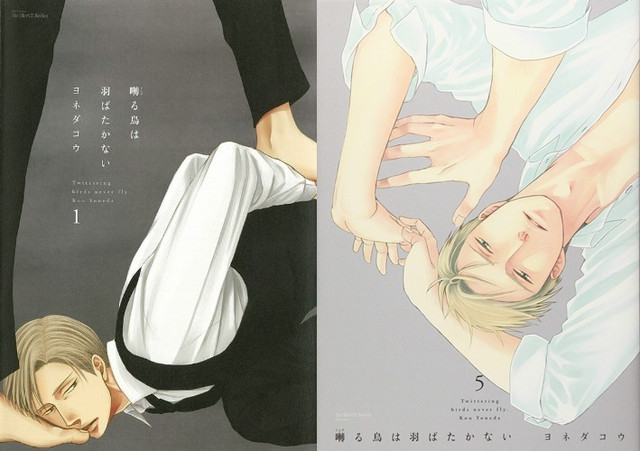 ---
Source: "Saezuru Tori wa Habatakanai The clouds gather" anime film official website / Twitter
©Kou Yoneda, Taiyoh Tosho/"Saezuru Tori wa Habatakanai" Production Committee