Michiru (Kakegurui live-action drama, Mitsuboshi Colors) provides the soundtrack music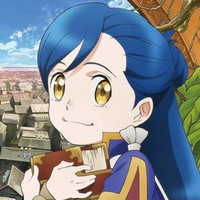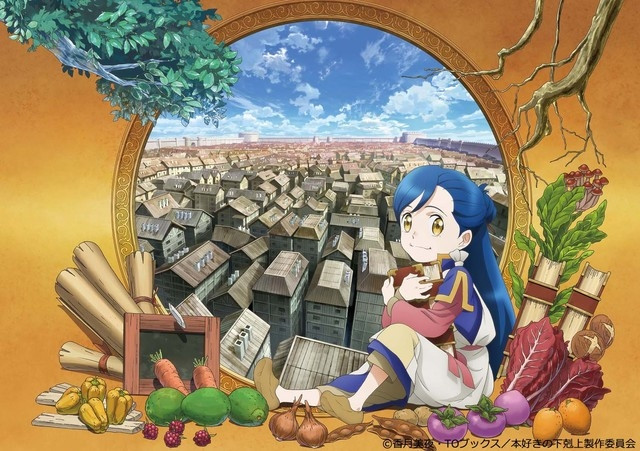 The official website for the upcoming TV anime adaptation of Miya Kazuki's "biblia fantasy" light novel
Honzuki no Gekokujou: Shisho ni Naru Tame niwa Shudan wo Erande iraremasen (English edition title:
Ascendance of a Bookworm) announced today that it is set to premiere in Japan in October 2019 and
that its ED theme song "Kamikazari no Tenshi" (The Angel of Hair Ornament) is sung by Megumi Nakajima
(Ranka Lee in Macross Frontier), who is also cast as the protagonist Maine's sister Turi.
The site announced three more additional voice cast:
Mine's mother Eva: Fumiko Orikasa (Rukia Kuchiki of Bleach)
Mine's father Gunther: Tsuyoshi Koyama (Mercenary in Grimoire of Zero)
Mine's caretaker boy Lutz: Mutsumi Tamura (Kobayashi in Miss Kobayashi's Dragon Maid)
In addition, the anime's soundtrack music is composed by Michiru (Kakegurui live-action drama, Mitsuboshi Colors).
????音楽情報解禁!????
音楽を担当するのは未知瑠さんに決定!
アニメ「本好きの下剋上」の世界を彩る音楽を、ぜひお楽しみに✨https://t.co/aKQakRGbnq#本好きの下剋上 #未知瑠 pic.twitter.com/Bp8vIKIi2Y

— TVアニメ「本好きの下剋上」公式 (@anime_booklove) 2019年6月6日
As reported, 20-year-old voice actress Sumire Morohoshi (Ichigo Hoshimiya in Aikatsu!) will make her
solo singer debut with the anime's OP song "Masshiro" (Pure White) this fall.
✨OP情報解禁✨
アニメ『本好きの下剋上 司書になるためには手段を選んでいられません』のオープニングテーマが、
諸星すみれさんの「真っ白」に決定しました!なんとソロアーティストデビュー曲とのことです????
ぜひお楽しみに✨#本好きの下剋上 #諸星すみれ pic.twitter.com/U2YospjNFk

— TVアニメ「本好きの下剋上」公式 (@anime_booklove) 2019年5月31日
---
The TV anime adaptation project was revealed in March 2019 with a teaser PV introducing its two main
voice cast: Yuka Iguchi as its protagonist Maine and Sho Hayami as the chief priest Ferdinand.
Main staff:
Director: Mitsuru Hongo (Crayon Shin-chan, Outlaw Star)
Sub director: Yoshiki Kawasaki
Series composition: Mariko Kunisawa (Hatsukoi Limited, Magimoji Rurumo)
Character design: Yoshiaki Yanagida (Tribe Cool Crew), Toshihisa Kaiya (IGPX -Immortal Grand Prix-)
Anime production: Ajiado (Izetta: The Last Witch, How Not to Summon a Demon Lord)
TV anime teaser visual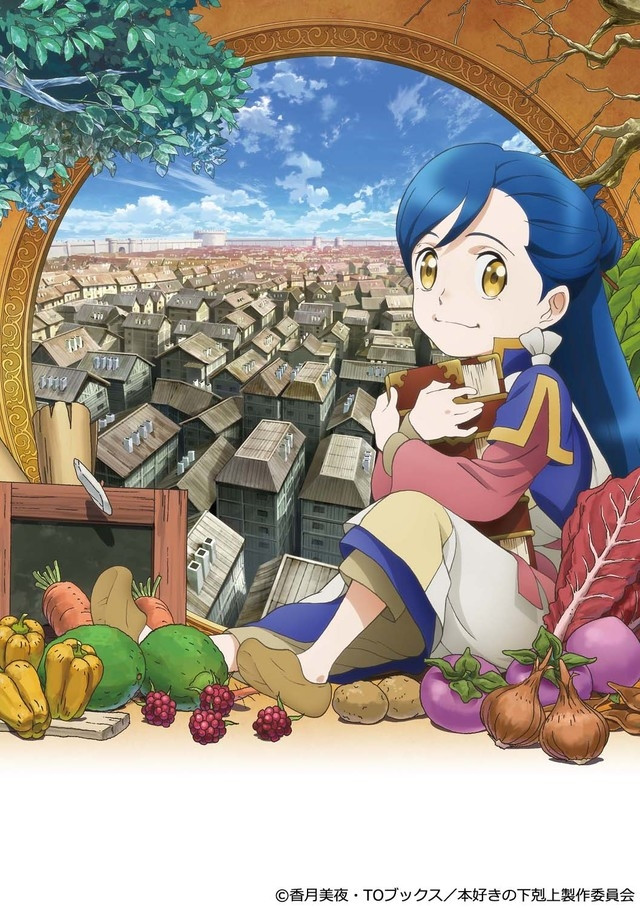 Teaser PV
Synopsis (from the novel's English edition introduction):
A certain college girl who's loved books ever since she was a little girl dies in an accident and is reborn
in another world she knows nothing about. She is now Maine, the sickly five-year-old daughter of a poor
soldier. To make things worse, the world she's been reborn in has a very low literacy rate and books mostly
don't exist. She'd have to pay an enormous amounts of money to buy one. Maine resolves herself: If there
aren't any books, she'll just have to make them! Her goal is to become a librarian. This story begins with
her quest to make books so she can live surrounded by them! Dive into this biblio-fantasy written for book
lovers and bookworms!
---
Source: TV anime "Ascendance of a Bookworm" official website / Twitter
©Miya Kazuki, TO Books/"Ascendance of a Bookworm" Production Committee